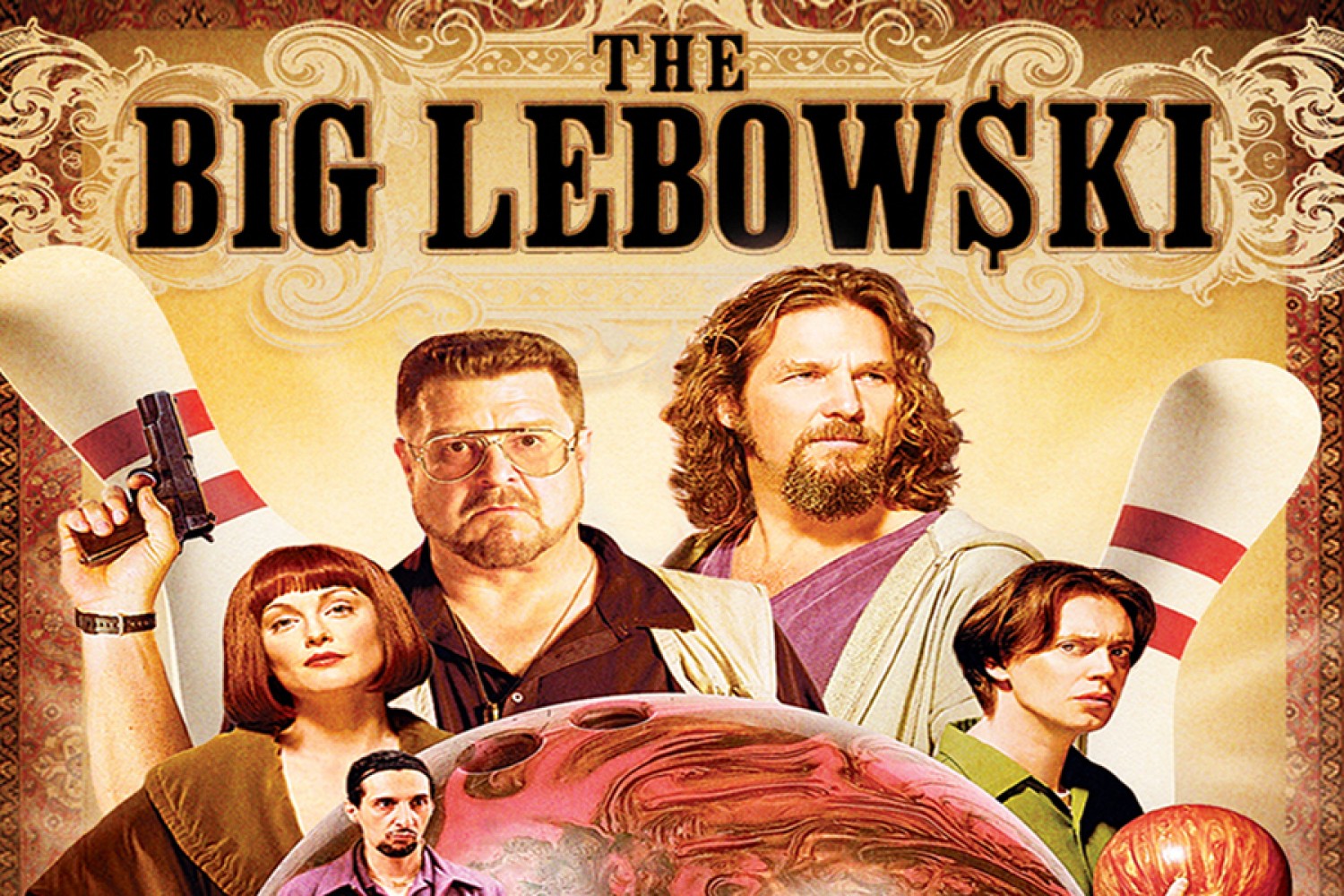 Visual Description:  At least 320 pins.
ALHSS  =  SLASH,  RNUTG  =  GRUNT,  PARILS  =  SPIRAL,  NIOCIR  =  IRONIC   —   Giving us:  LASGRTSRLRONI
Clue/Question:  The movie "The Big Lebowski" featured bowling, and the lead actors had – – –
Answer:  STARRING "ROLLS"
(Excellent ten-pin bowling pun!  From one of my favorite movies.  Hollywood Star Lanes was the real life bowling alley used in "The Big Lebowski".  The 32 lane bowling alley, on Santa Monica Boulevard, was open from 1960 to 2002, until the L.A. Unified School District used eminent domain to tear it down and build an elementary school.  And, they didn't even name the school after Jeff Bridges, John Goodman, Steve Buscemi, or John Torturo!
Ralis95 can abide!  All of the clue words are already on his world famous clue word database.  However, all of today's jumbles have come up as new, for me.  None of them stumped me though.  The answer letter layout was another thirsty thirteen letter jumble.  Satisfyingly cryptic.  The quotation marks in the final answer slots definitely helped with the solve.
Super duper rendering of the four main characters' actors, referenced above.  Walter Sobchak is calling to The Dude, while "Donny" Kerabatsos watches from the bench, and the competition – Jesus Quintana – lines up his next throw.  But dig the rest of the cast!  Julianne Moore, David Huddleston, Tara Reid, Philip Seymour Hoffman, Peter Stormare, Flea – of the Chili Peppers, Sam Elliot, and Ben Gazzara!  It's a very quirky, but hilarious movie, if you haven't seen it.  Knice job, Knurek!  Be well and do good, friends.)   —   YUR
Images courtesy of Google