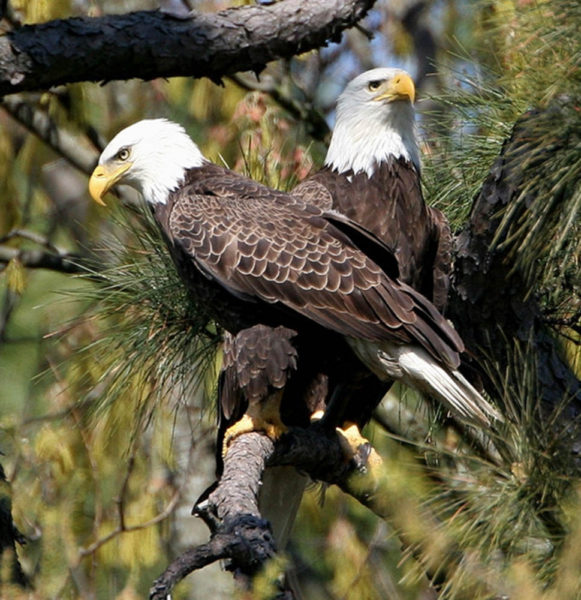 Visual Description:  Wounded wing.
RYOWR  =  WORRY,  TOAFO  =  AFOOT,  OWSSHO  =  SWOOSH,  TGONET  =  GOTTEN   —   Giving us:  ORRAOOSOSOTTE
Clue/Question:  The eagle had pulled a muscle and was – – –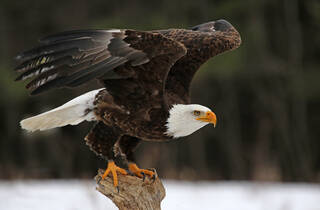 Answer:  TOO SORE TO SOAR
(This is my third attempt to post this.  WordPress is futzing things up again.  It keeps going to some "Autosaving" mode, and won't allow me to Publish.  This happened a few days ago too.
No new clue words.  Three new jumbles, but we've seen "ryowr" before.  They all came to me immediately.  The answer letter layout was thirteen letters long.  Lots of O's.  The final answer slots layout made for a very quick solve.
Great cartoon of a pair of bald eagles.  Very scenic background too.  Be well and do good, friends.)   —   YUR
Images courtesy of Google