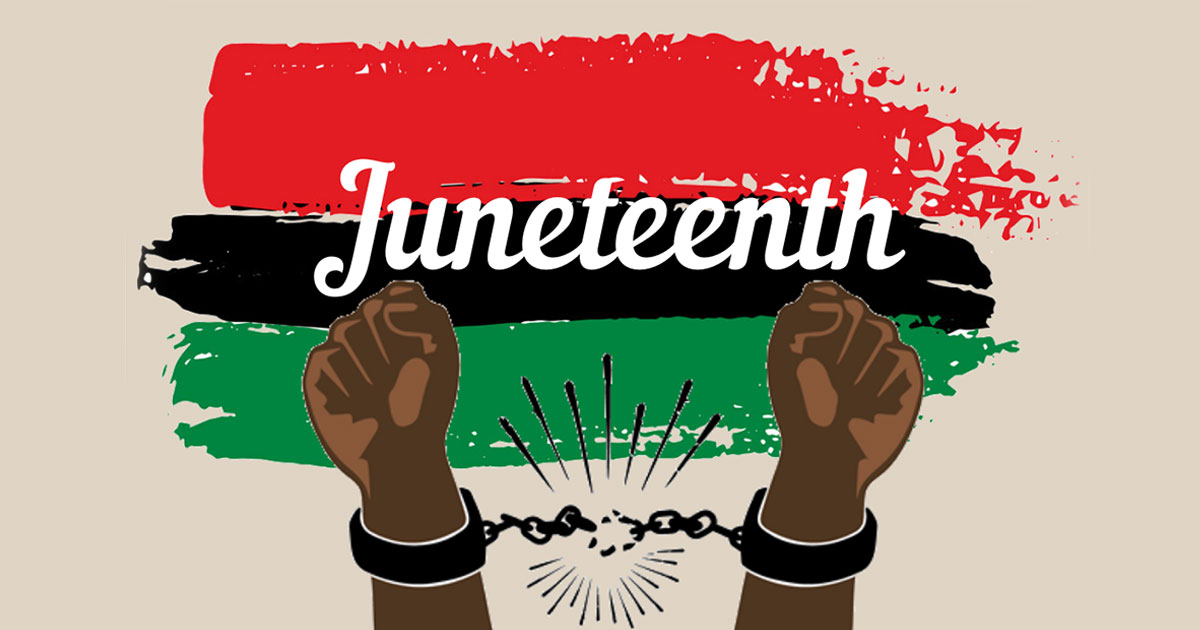 Visual Description:  Vision store.
SAHTS  =  STASH,  PMLIE  =  IMPEL,  GLEEDN  =  LEGEND,  KNYEMO  =  MONKEY   —   Giving us:  TSIEEEY
Clue/Question:  The optometrist's new facility made for improved – – – 
Answer:  "EYE–SITE"
(A good stinky pun for the first federal observance of Juneteenth!  Of course, it was actually yesterday, June the 19th, but since that was a Sunday the government observes it on the following Monday.  So, don't expect banks or public schools to be open today.  Oh, yeah.  And, no U.S. Postal Service.  It kind of figured that Texas would be the last state to free its slaves.  They were the furthest western state of the Confederacy, and they had been an independent republic for a while, so they thought they could do their own thing.  Ironically, the last battle of the Civil War was fought fairly long after Lee's surrender, at the Battle of Palmito Ranch, in Texas.  And, the Confederate troops prevailed.  This might have added to the Texans' reluctance to acknowledge the emancipation of the slaves.
We've seen all of today's clue words before, with "impel" being used just a week ago.  That reminds me, I still need to call ralis95!  Three of the jumbles did come up as new, but it looks like Hoyt likes to use "pmlie".  The answer letter layout was a slight seven letter jumble.  Fairly cryptic.  But the whole set-up made for a quick solve.
Fine cartoon of the preparations for the grand opening of the optical store.  It's all starting to come into focus!  Yes, I can see clearly now!  Happy Juneteenth everybody!  Be well and do good, friends.)   —   YUR
Images courtesy of Google.