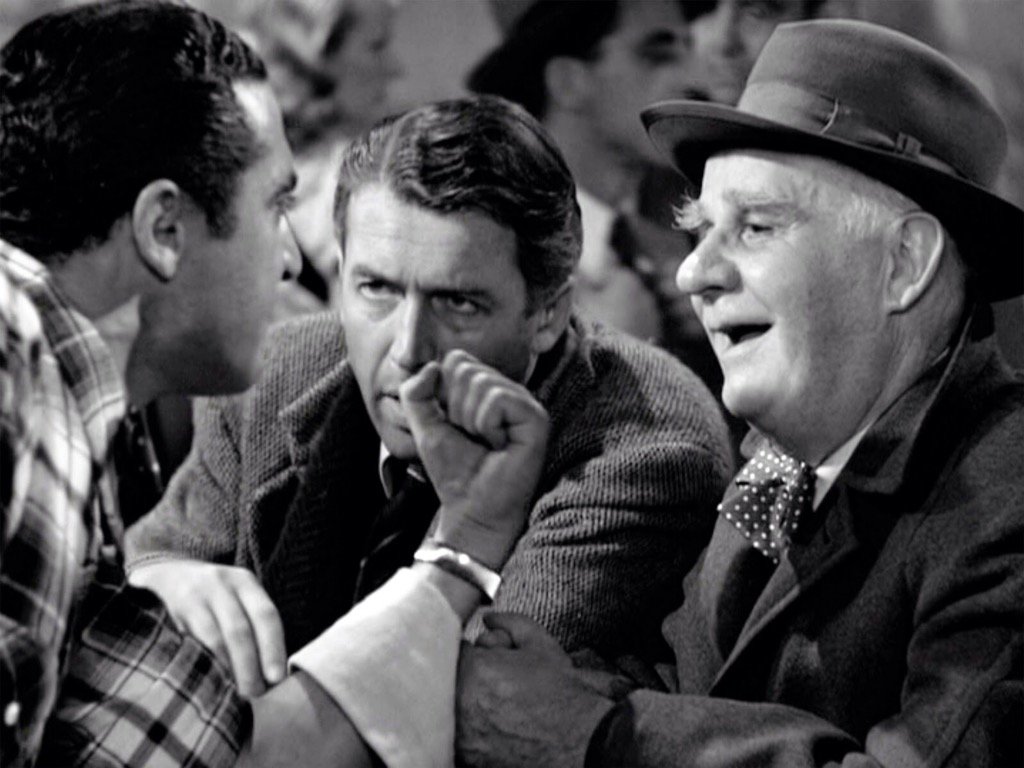 Visual Description:  "Ghosts" meets "Cheers".
PRAAK  =  PARKA,  HSIOT  =  HOIST,  SRUTYT  =  TRUSTY,  GNININ  =  INNING   —   Giving us:  PRAHSTTSTII
Clue/Question:  When the ghost offered to buy drinks for all the other ghosts, they said – – –
Answer:  THAT'S THE SPIRIT
(Ooh!  Just one day late for National Bourbon Day!  Besides the actual holidays – like yesterday's Flag Day – every day seems to be some kind of nonsense "holiday".  Today is Beer Day in Britain, so maybe our ghosts are British?  And, today is both National Prune Day AND National Smile Power Day!  So, eat your prunes, and get ready to smile!
All four of today's clue words have bounced around the bar for quite some time.  Three of the jumbles appear to be new, but we've definitely had "gninin" on tap before.  Reminds me of my hometown beer, Genessee!  It's New York's oldest brewery.  The answer letter layout was an elusive eleven letter jumble.  It didn't give anything away.
Really fun cartoon.  The flapper ghost, ordering the Bee's Knees, kind of put me in mind of Clarence, from "It's a Wonderful Life", when he first tried ordering a flaming rum punch, before setting on a mulled wine, "heavy on the cinnamon, and light on the cloves".  Nick, the bartender/owner, was NOT amused!  Angels are sorta like ghosts, right?  They're no longer living humans.  I resisted watching that movie for the first 30 something years of my life.  Now, I almost never miss it.  Be well and do good, friends.)   —   YUR
Images courtesy of Google