Visual Description:  Based on a true story!
CKANK  =  KNACK,  CNIWE  =  WINCE,  RLIGEL  =  GRILLE,  ROXHAT  =  THORAX   —   Giving us:  KNAWNILEORA
Clue/Question:  While interviewing Christopher from "Catch Me If You Can" the host was – – –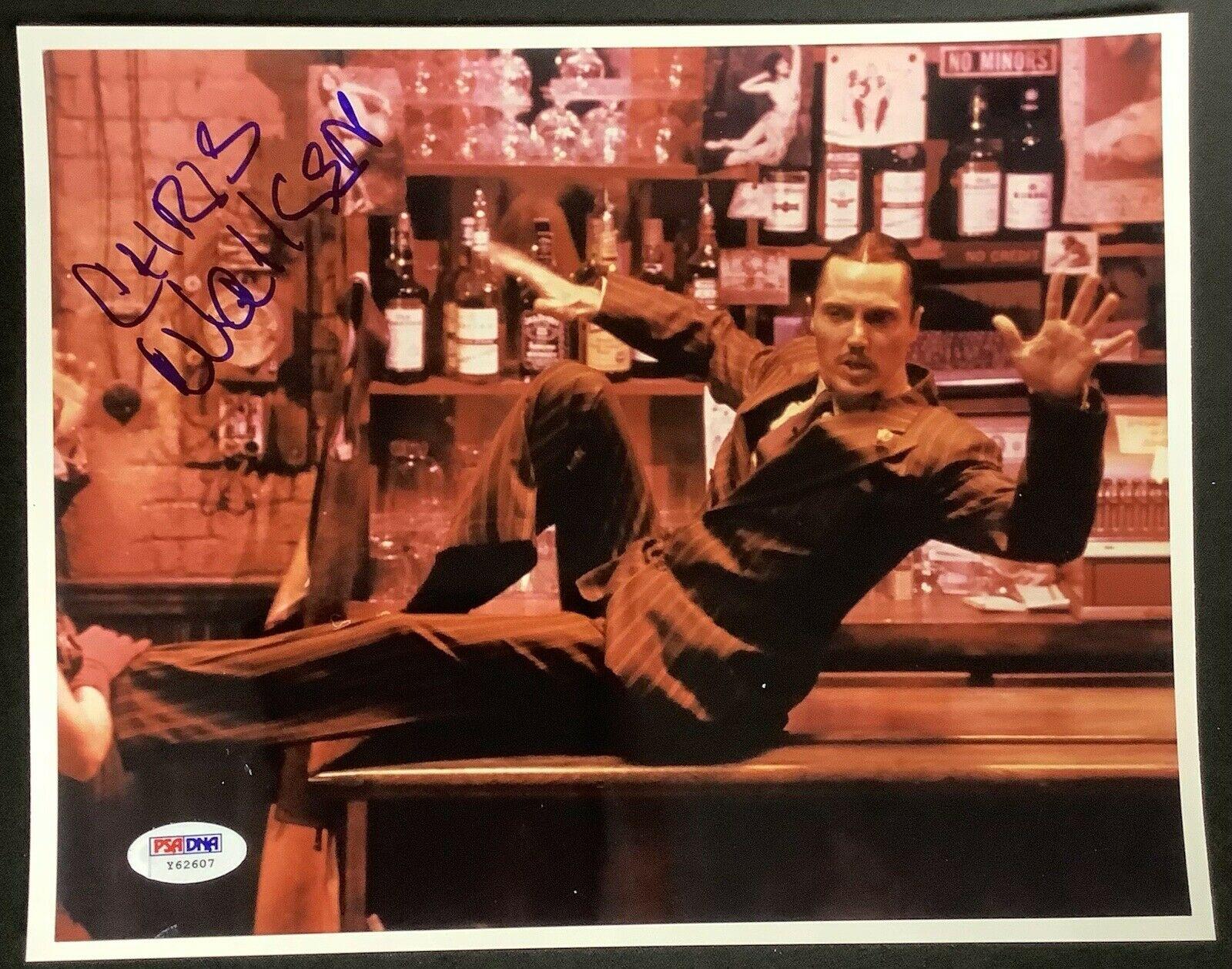 Answer:  "WALKEN" ON AIR
(Ooh!  That's a great stinky pun!  I'm a big fan of Christopher Walken, and my wife and I really like the movie "Catch Me If You Can".  It's based on a true story. It has a terrific cast, with Leonardo DiCaprio, Tom Hanks, Christopher Walken, Martin Sheen, James – not Josh – Brolin, Amy Adams, Jennifer Garner, Elizabeth Banks, and more!  And, it's just so well done.  A very compelling story.  It's a great Saturday, or Sunday, afternoon watch.  And, it's now 20 years old!  Chris Walken also had one of the most memorable scenes in the movie "Pulp Fiction".  Great actor.  Very versatile.
We've seen all of today's clue words before.  Three of the Jumbles appear to be new, but we've definitely seen "cniwe" before.  Not crazy about the word "grille" though.  It's archaic, like olde and shoppe.  It's essentially the same as grill.  They should just drop the E and broaden the definition of grill.  The answer letter layout was an elusive eleven letter jumble.  You really had to pick up on the clue in the clue/question.  At least I did.
Cool cartoon.  But before reading anything I thought I was looking at Boris Karloff!  LOL!  Drawing Christopher Walken must be very difficult.  I give Jeff an A for effort though.  Be well and do good, friends.)   —   YUR
Images courtesy of Google