Visual Description:  The tall order.
SEYZT  =  ZESTY,  LRIDL  =  DRILL,  ABOBOM  =  BAMBOO,  EOCTPI  =  POETIC   —   Giving us:  ZESRLLBAMBPOEI
Clue/Question:  At 7'4″ tall and 500 pounds, clothes shopping for André the Giant was a – – –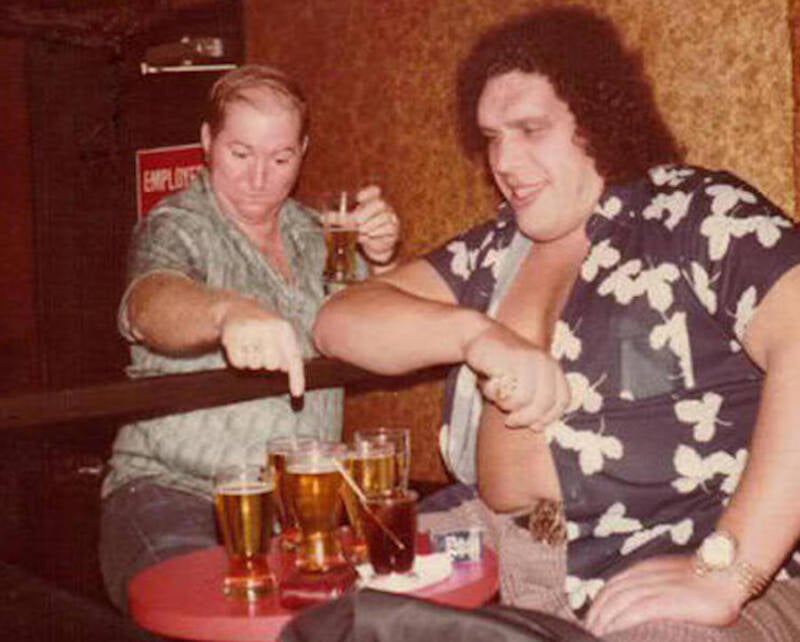 Answer:  SIZABLE PROBLEM
(An excellent, stinky pun!  André the Giant was positively massive!  He was known as "The Eighth Wonder of the World", and was a mainstay of the World Wrestling Federation from the 1970s throughout the 1980s.  Sometimes the "good guy", but usually playing the "bad guy", he was often pitted against Hulk Hogan.  He also had a roles in the movies "The Princess Bride" and "Conan the Destroyer", and also appeared in other movies and television shows.  Because of his massive size he had a tremendous tolerance for alcohol, allegedly drinking 119 12 ounce beers in six hours!  But despite playing the "bad guy", André was know for both his gentleness and generosity.  Tragically, he died in his sleep of congestive heart failure, at the age of 46.
All of today's clue words are already on the ralis95 clue word database.  Three of the jumbles are coming up as new, for me.  However, we have definitely seen "seyzt" in previous Jumbles.  The answer letter layout was a fearsome fourteen letter jumble.  Beautifully cryptic.  But the great cartoon and the clue/question set up the answer perfectly, for me.
Great likeness of André!  The tailors look totally amazed at his magnitude!  He probably had to have all of his clothes specially made for him.  Today's Jumble was gigantic fun!  Be well and do good, friends.)   —   YUR
Images courtesy of Google