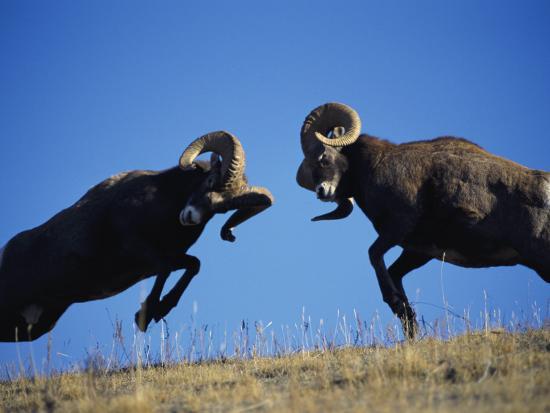 Visual Description:  Excedrin headache #39.
THHIC  =  HITCH,  TNNIH  =  NINTH,  LBTALE  =  BALLET,  BCPLIU  =  PUBLIC   —   Giving us:  IRHNNTBAETPUI
Clue/Question:  Being a ram and smashing horns so often was becoming a – – –
Answer:  PAIN IN THE BUTT
(A great stinky pun!  I don't know how those rams can do all that head/horn butting!  They must really have thick skulls.  And maybe, like woodpeckers, have some kind of protective lining, or fluid, cushioning their brains.  What a way to get a date with a ewe though!  Are the girls even impressed though?  Or, is it that they pretty much don't have any choice, when the loser is vanquished?
All of the clue words are well acquainted with rali95's Jumble clue word database.  Two of the jumbles appear to be new, but we've definitely seen both "thhic" and "tnnih" in previous Jumbles.  It took a few looks for me to see PUBLIC.  The answer letter layout was a thrilling thirteen letter jumble.  I thought it was phenomenally cryptic.  The final answer slots, and the leading nature of the clue/question made for a quick solve though.
Great cartoon of the battling battering rams!  Looks like there are other participants too.  And, someone is watching from atop the rocky crag.  Another challenger, or a prudish ewe, looking to get outta Dodge?  LOL!  Fun Friday Jumble.  Be well and do good, friends.)   —   YUR
Images courtesy of Google