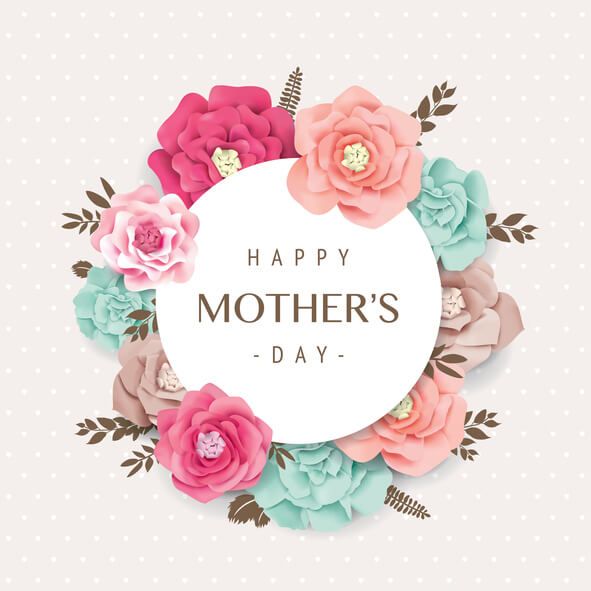 Visual Description:  Of course God is a woman!
ZATSAN  =  STANZA,  ROPUSO  =  POROUS,  VIRRDE  =  DRIVER,  PWNHEE  =  NEPHEW,  ZNEEES  =  SNEEZE,  CFEEFT  =  EFFECT   —   Giving us:  STNPSDRREPESNEEET
Clue/Question:  It was Mother's Day, and each of her children – – –
Pre-Answer:  Two Words  (9-letters)  (8-letters)
Answer:  PRESENTED PRESENTS
(A tender tribute to motherhood!  A little low-tech, and a little high-tech.  But it seems to be an entire family affair.  And, that's what it takes to make for a Happy Mother's Day!  With my nuclear family, my son and daughter joined my wife and I, and my step-son, to celebrate Carol's special day.  We went to a favorite Mexican restaurant, and had some sangria and cervesas, and some very tasty food, and coffee and desserts!  We left with a lot of smiles, and a fair share of leftovers.  And, a happy mom, of course.
All of today's clue words are children of the rali95 clue word database.  Five of the jumbles appear to be newborns, but "virrde" is an old birdie.  The answer letter layout was a stupendous seventeen letter jumble!  But all of the repeating letters made for pretty quick solve.  The cartoon and the dialog were also a big help.
Fine cartoon of a happy family, honoring the most important member of their family . . . dear ol' mom!  And, mom looks thoroughly surprised.  I hope that all – or at least most – of you have had an opportunity to celebrate the wives and mothers in your lives today!  Where would we be without our mothers???  Be well and do good, friends.)   —   YUR
Images courtesy of Google