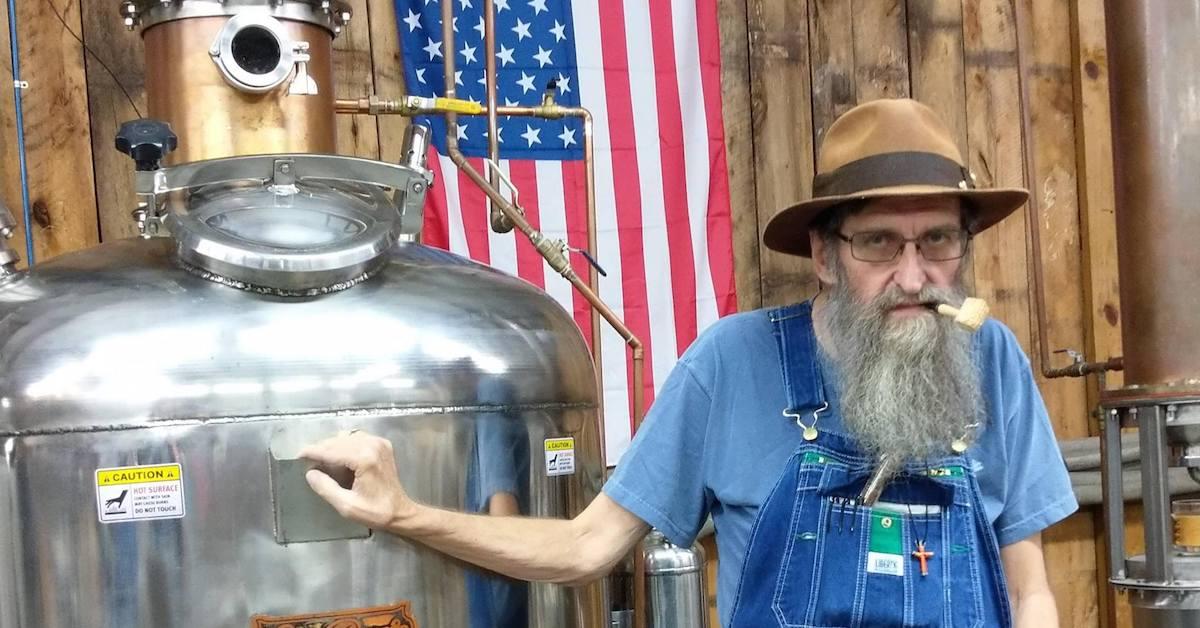 Visual Description:  Granny's rheumatism medicine.
LGGGEA  =  GAGGLE,  TATETS  =  ATTEST,  BGOLNO  =  OBLONG,  LNAGOL  =  GALLON,  LIRASO  =  SAILOR,  ULFETI  =  FUTILE   —   Giving us:  GGTSOONGLNSIRTIL
Clue/Question:  The moonshiner was getting up there in age, but he and his business were – – –
Pre-Answer:  Three Words  (5-letters)  (5-letters)  (6-letters)
Answer:  STILL GOING STRONG
(The gubmint don't take kindly to moonshiners!  Even when they make for cute Jumble puns!  They send out these agents, called "revenuers", to seek out and destroy the stills and any hooch produced by them.  I think they're a division of the IRS, because the biggest issue is legitimate liquor is all taxed!  They're just doin' their jobs, but they're a dern nuisance!  I've had the eastern/central European version of moonshine in homemade slivovitz.  That is some mighty potent stuff!
All of today's clue words are familiar old friends.  Surprisingly, all of the jumbles are coming up as new.  None of them gave me any trouble though.  The answer letter layout was a splendid sixteen letter jumble.  Decently cryptic.  But there was just so much in the cartoon and the clue/question that the final answer came to me immediately.
I love the cartoon of the backwoods barista and his larynx stunned customer.  That old still has been producing corn squeezin's fer many a yar!  But the old coot is keeping up with the times.  Ya wants ta get folks to pay more money?  Slap the word "craft" onto your product.  Either that or "artisanal".  The Generation X/Y/Z folks will eat that up with a spoon!  LOL!  Fun Sunday Jumble.  Be well and do good, friends.)   —   YUR
Images courtesy of Google