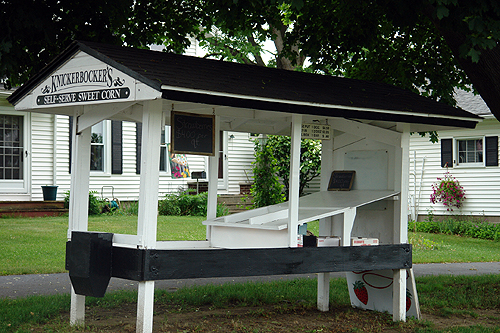 Visual Description:  The roadside farm stand.
WNDUE  =  UNWED,  RUCOT  =  COURT,  PRCOEP  =  COPPER,  PDXEUL  =  DUPLEX   —   Giving us:  UEDCORCOPRDUPE
Clue/Question:  Farms that grow fruits and vegetables – – –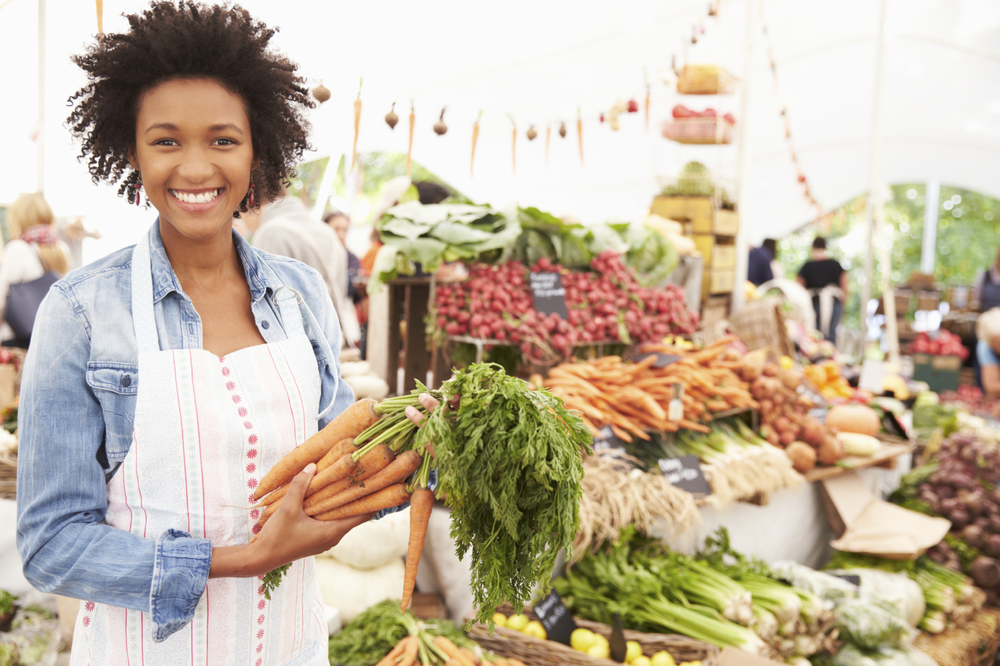 Answer:  PRODUCE PRODUCE
(The cartoon scene comes off as fresh!  But that jumble pun is aged, to the point of being rotten!  Maybe, even putrid!  Okay, maybe not that bad.  But I do have a feeling we've seen this answer before.  I'm sure that it rang familiar to many of you too.
All of these clue words have been used before.  However, it looks like all of the jumbles have come up as new!  That's cool.  The answer letter layout was a ferocious fourteen letter jumble.  I really felt that it was well thought out!  Definitely not obvious.  I think it was just that both of the final answer slots were seven letters.
Beautiful roadside farm stand cartoon.  I see a great variety of vegetables.  Corn, tomatoes, potatoes and yams – remember them – up top.  And, cucumbers and some kind of gourd, or possibly melons down below.  I can't specifically make out any fruits, but I guess they might be in there.  The stand takes me back to a lot of the stands in the Finger Lakes region of New York State.  Fine cartoon, and fine Jumble.  Be well and do good, friends.)   —   YUR
Images courtesy of Google