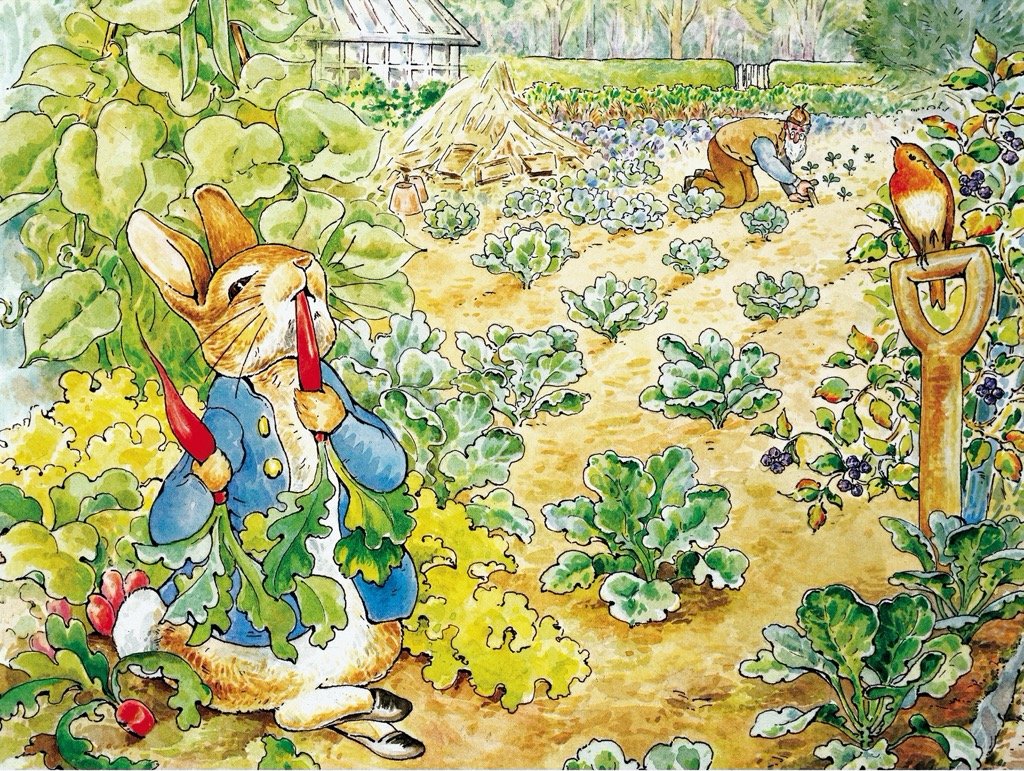 Visual Description:  The Peter Rabbits on vacation.
NOHMT  =  MONTH,  PCYIS  =  SPICY,  RFXIEP  =  PREFIX,  CLAPDI  =  PLACID   —   Giving us:  MOHSPYPREPAC
Clue/Question:  It was the rabbis' first time sleeping in a tent, and they were – – –
Answer:  "HOPPY" CAMPERS
(So stinky!  But so cute, too!  It's like right out of a children's book, or something.  Peter Cottontail is all grown up now, and he's left Farmer McGregor's garden, and he's got kids of his own! And, now he's taken them camping.  They sure look pretty hoppy . . . er . . . happy!  I never knew that rabbits drank coffee though.
We've seen all of today's clue words in Jumbles gone by.  Three of the jumbles/scrambles appear to be new, but we've definitely seen "pcyis" in previous Jumbles.  I was able to see all the clue words right away.  The answer letter layout was a twisty twelve letter jumble.  Wonderfully cryptic.  I think the quotation marks in the final answer slots were the big clues.
The cartoon is really great.  I like the pup tent, but I think it could be a bit of a contradiction.  Baby rabbits are called kittens, sometimes kits, or kitties even.  They're not really called bunnies.  And, never pups!  But there's a great campfire going, and there seems to be a raptor of some sorts on the horizon.  A very satisfying Jumble.  Be well and do good, friends.)   —   YUR
Images courtesy of Google