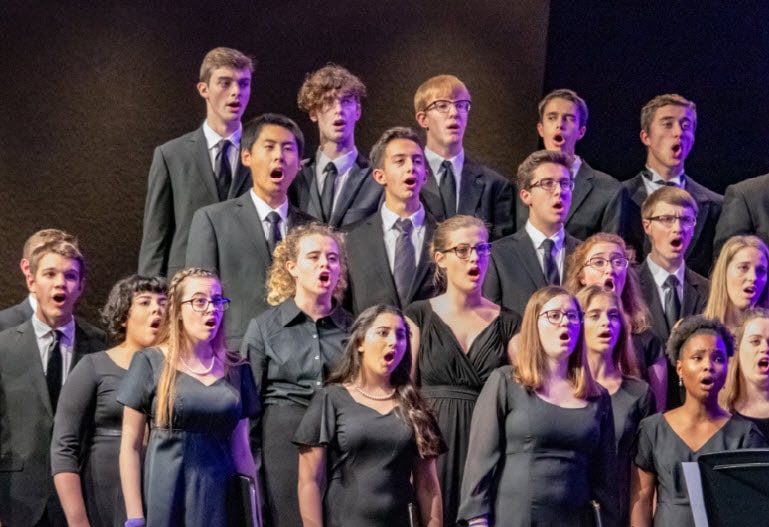 Visual Description:  Definitely a mixed choir!
GAMIE  =  IMAGE,  BTRIO  =  ORBIT,  RLANYE  =  NEARLY,  DURGET  =  TRUDGE   —   Giving us:  IAEOBNETR
Clue/Question:  When the Grizzly joined the choir, people were nervous about the new – – –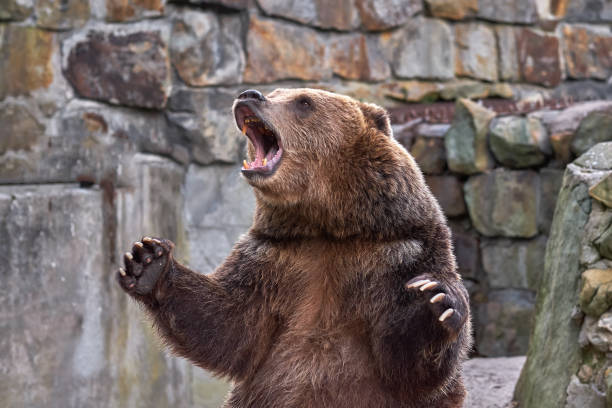 Answer:  "BEAR–ITONE"
(Oh, yeah.  He certainly doesn't look like a tenor.  Today's answer is a classic stinky Jumble pun!  It's silly and fun.  Bears are fascinating creatures.  They look a little like big boobs, until they open their mouth and you see those teeth, or stand up and you see those claws!  It's been a while, but I've had a recurring dream, since childhood, about being stalked by a bear.  He/she never catches me, but the dream is fraught with fear.  Do any of you guys do dream interpretation?
Today's clue words were all classic favorites.  Two of the jumbles appear to be new, but we've definitely seen both "gamie" and "durget" in previous Jumbles.  The answer letter layout was 'nother nifty nine letter jumble.  By itself, a beary cryptic jumble.  You just knew that the word BEAR was part of the final answer.  And knowing the basic levels of voices:  soprano, alto, tenor, baritone and bass, all helped in figuring out the pun.
Great cartoon of the dumbfounded choir, their conductor/choir master, and their furry new addition.  That one dude wearing the hunter's cap could be in for some trouble.  Assuming they are indoors, the rube shouldn't be wearing a hat anyways!  Especially in the presence of ladies.  Some people have absolutely no class whatsoever!  LOL!  Be well and do good, friends.)   —   YUR
Images courtesy of Google
Happy birthday to Jimmy Cliff!