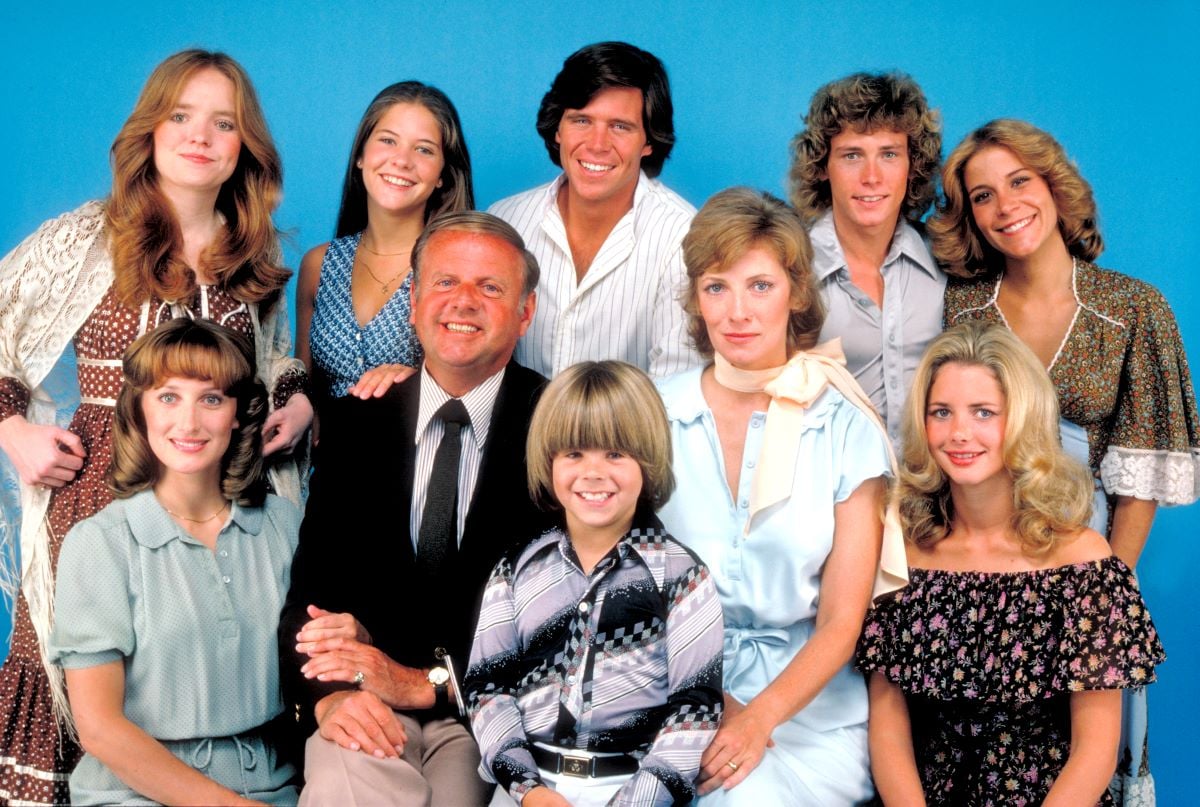 Visual Description:  Late '70s comedy-drama.
RGYGOG  =  GROGGY,  CETEND  =  DECENT,  NAALUN  =  ANNUAL,  AHLEND  =  HANDLE,  TBRIET  =  BITTER,  HISTTR  =  THIRST   —   Giving us:  GGEETAAHEITTTHI
Clue/Question:  When the parents and their six children had a late dinner, – – –
Pre-Answer:  Four Words  (5-letters)  (3-letters)  (2-letters)  (5-letters)
Answer:  EIGHT ATE AT EIGHT
(Ay yi yi!  The sound of the English purists groaning is deafening!  But, you've got to love this Jumble.  It takes me back to that late '70s sappy comedy-drama "Eight Is Enough".  I was in college in those years, so clearly I was WAY too cool for that television show.  LOL!  I don't think I ever watched it, so I really don't know whether it was any good, or not.  Don't ask me what I was watching, because that was 40 something years ago, but it definitely wasn't that.
Unsurprisingly, none of today's clue words are new.  The last three jumbles are coming up as new, for me.  But we've definitely seen the first three before:  "rgygog", "cetend" and "naalun".  I was able to make out all the clue words immediately.  The answer letter layout was a fascinating fifteen letter jumble.  So many repeating letters!  But the clue/question and the great cartoon dropped so many hints.
We all can count, right?  Six kids and two parents.  And, the clock on the wall is set at 8:00.  It's looking like there are two pies.  Most pies are cut into eight slices.  You gotta figure they eat/ate two slices apiece.  It's nice to see the happy family dining together!  And, no cell phones at the table!  Be well and do good, friends.)   —   YUR
Images courtesy of Google