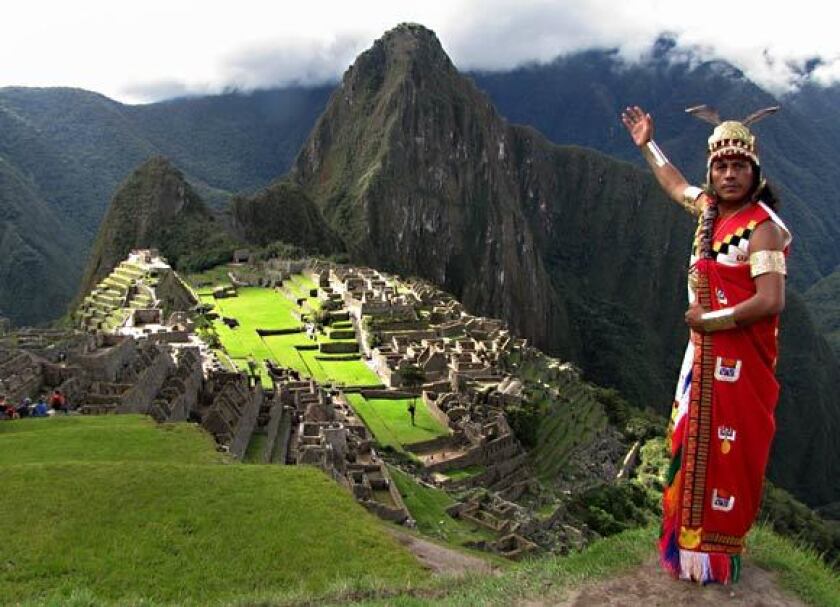 Visual Description:  The entire Andes.
DELAG  =  GLADE,  RSEHF  =  FRESH,  OLYONC  =  COLONY,  ROMPIT  =  IMPORT   —   Giving us:  GAEFRSCONIPOT
Clue/Question:  To learn as much as possible about the Andes, students need to study a – – –
Answer:  RANGE OF TOPICS
(The Andes Mountains cover seven countries along the western portion of South America.  They run from Venezuela all the way down to Argentina, nearly 4350 miles long!  These kids are learning this, and much much more.  A wide gamut of subjects will come into play.  Yep.  The guys gave us another stinky pun.  And, I like it!
They haven't been able to come up with any new clue words.  But we might just have to face the fact that we've exhausted all the five and six letter, singularly spelled – politically correct – clue words.  Three of the jumbles are coming up as new, but we've definitely seen "rompit" before.  The answer letter layout was a lofty thirteen letter jumble.  Majestically cryptic!
Another great elementary school classroom cartoon.  I'm seeing pictures of an indigenous Peruvian woman with an ear of corn, some llamas, and one of Machu Picchu.  Hey, the Andes also run through Chile, and today's Cryptoquote was from a Chilean author.  Nice little coinkydink!  The day is almost over, but I hope that you all bewared the ides of March!  Five days until the start of spring!  Be well and do good, friends.)   —   YUR
Images courtesy of Google