Visual Description:  Carnac the Magnificent!
SMYES  =  MESSY,  KULEF  =  FLUKE,  KOECOI  =  COOKIE,  DSIGNI  =  SIDING   —   Giving us:  SSKECIESN
Clue/Question:  The clairvoyant doctor had a – – –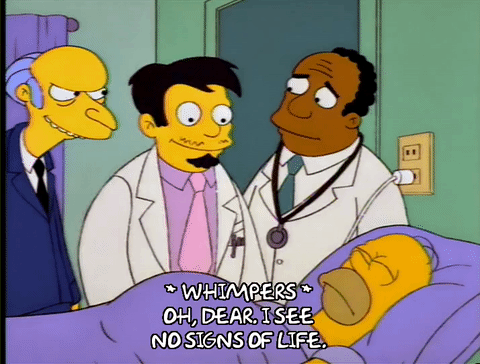 Answer:  "SICK" SENSE
(I really like this Jumble pun!  Mediums and clairvoyants are said to have – supposedly – a sixth sense, or ESP.  And – on planet Rave at least – having a sick sense means a foreboding, or uneasy, feeling.  But every time I try to Google "sick sense" it keeps redirecting me to SIXTH SENSE!  I know I can be a bit of a mush mouth at times, but I'm pretty sure that "sick sense" is also a thing.  And, I'm not talking about having a sick sense of humor.  That's something that I'll own up to, but that's a completely different kettle of fish.
All of today's clue words are tried and true.  Three of the jumbles are coming up as new, for me.  However, we've definitely seen "smyes" before today.  I had the hardest time unwinding "dsigni"!  In my head, I kept trying to use the soft i, instead of a hard I.  I've really got to write these ones out when they don't immediately come to me!  The answer letter layout was a nifty nine letter jumble.  I really needed "siding", and its "S" and "N", to get that final answer!  I guess I don't have ESP!
Great cartoon of a guy seeing his non-conventional doctor.  Maybe, it's Dr. Vinnie Boombatz!  Nah, that's clearly Carnac the Magnificent!  Johnny Carson was probably the best late night host of all time!  And, Rodney Dangerfield was one of the best comedians of all time.  So sayeth yer Uncle Rave.  Be well and do good, friends.)   —   YUR
Images courtesy of Google