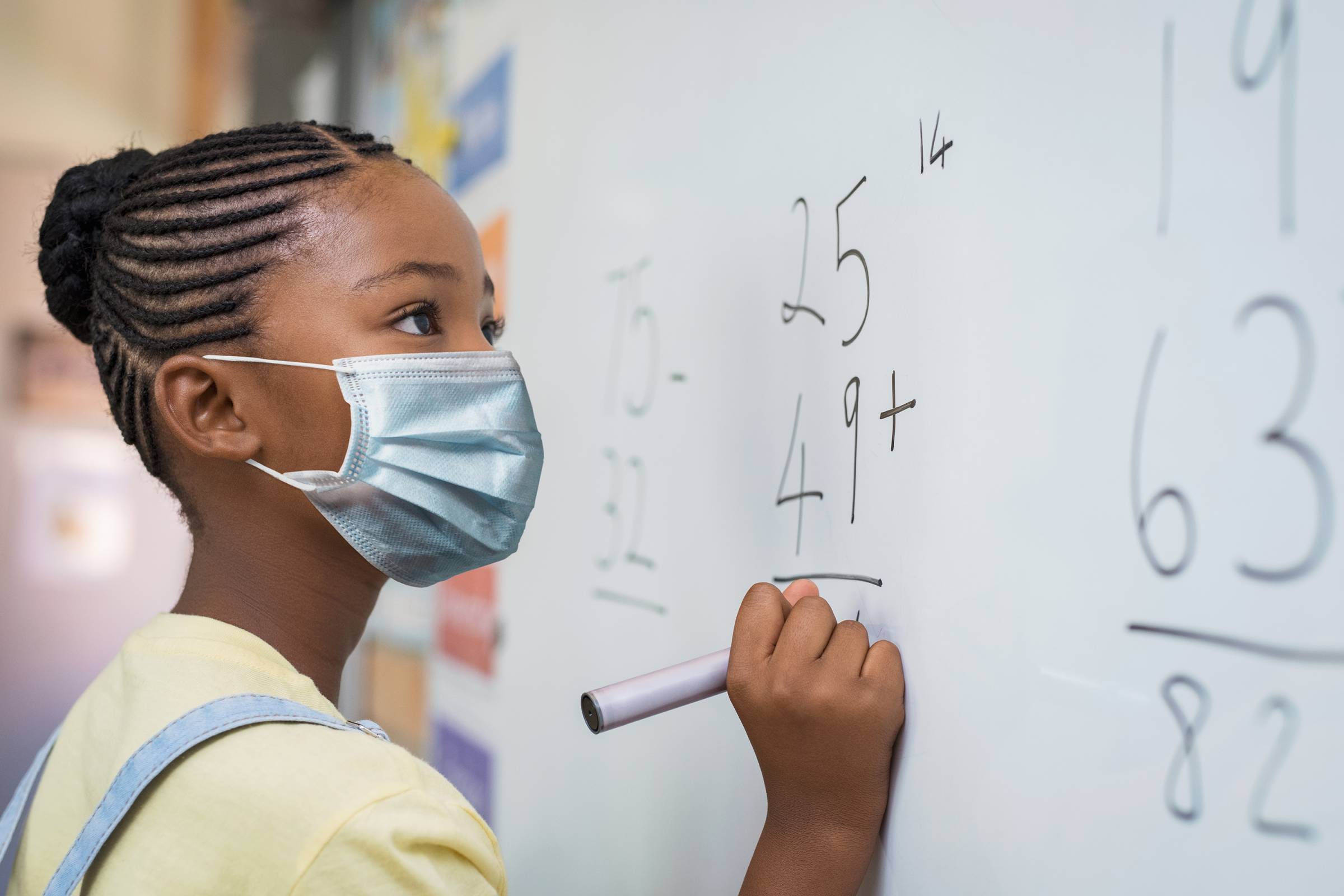 Visual Description:  . . . an 'rithmetic!
TMOOT  =  MOTTO,  NPEDU  =  UPEND,  SIFLOS  =  FOSSIL,  MYSLOB  =  SYMBOL   —   Giving us:  MOUESSSM
Clue/Question:  The addition problems written on the board needed – – –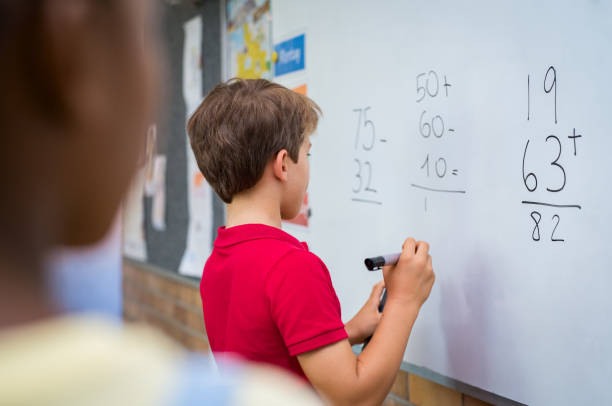 Answer:  SOME SUMS
(Total-ly awesome.  . . . and nary a difference!  Plus, this Jumble really adds up.  Go figure!   Oh, and look!  All three equations come out to 1954, the year that the Jumble was created, by Martin Naydel.  That certainly was no coincidence.  Hey, maybe today is even the 68th anniversary of the Jumble.  Or, perhaps it's the 14th anniversary of when our pal Jeff Knurek took over the cartooning of the Jumble.  Or, possibly the 11th anniversary of when our pal David L. Hoyt partnered up with Jeff.  I've been around the Jumble myself for quite some time, but I'm not the Jumble historian.  So, I can't tell you the specific month and day of any of these fateful events.
But I can tell you that all of today's clue words are members in good standing on the ralis95 clue word database.  The first two jumbles appear to be new.  However, both "siflos" and "myslob" have definitely been used in earlier Jumbles.  All were very quick solves for me.  The answer letter layout was straight eight letter jumble.  I thought it was admirably jumbled.
Great cartoon of a teacher teaching second, or third, graders.  It looks like one of the kids is in no hurry to go up to the whiteboard.  That would've been me.  Of course, in my day it would've been a blackboard, but that's besides the point.  Fine Jumble!  Be well and do good, friends.)   —   YUR
Images courtesy of Google
Happy birthday to Alan Clark of Dire Straits!