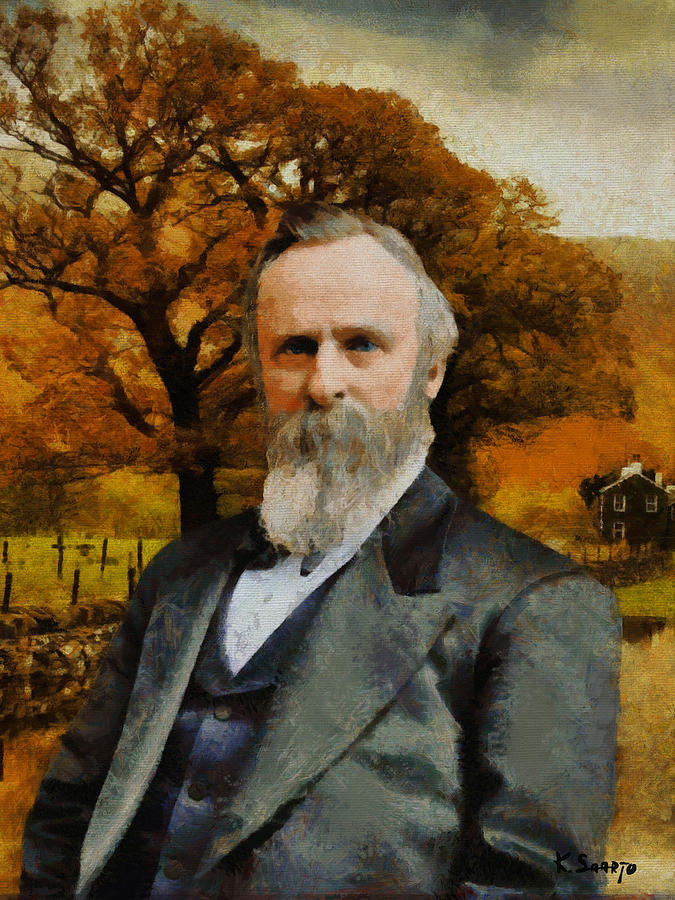 Visual Description:  Praise from Hayes!
DLEER  =  ELDER,  ETGAN  =  AGENT,  YAUPTO  =  PAYOUT,  WCDARO  =  COWARD   —   Giving us:  EDEAENPYTCRD
Clue/Question:  Honoring George Washington's birth starting in the late 1800s created a – – –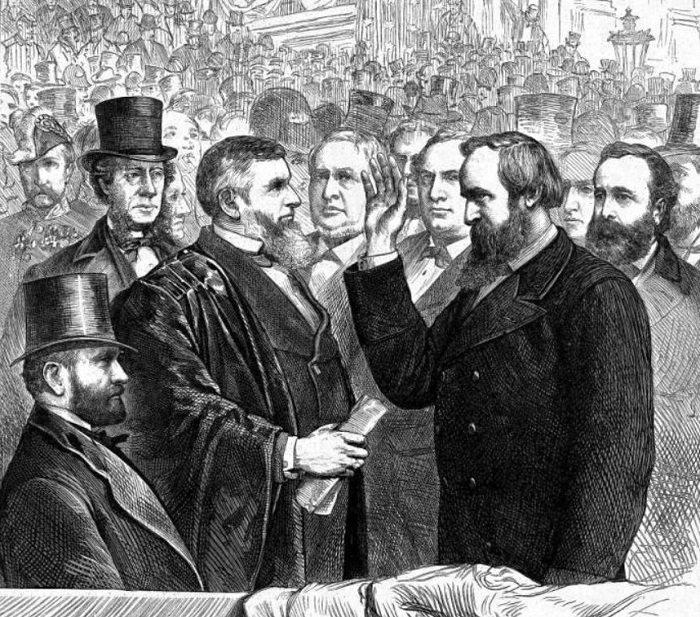 Answer:  "PRECEDENT" DAY
(Excellent!  An appropriate and historic, semi homophonic holiday pun!  Ya gotta love it!  But here's a fun coincidence.  Every morning I do the Jumble first, and then I do the Cryptoquote.  Even though it wasn't specifically mentioned, today's Jumble features Rutherford B. Hayes, the 19th President of the United States.  Today's Cryptoquote was authored by James A. Garfield, the 20th President of the United States!  And of course, it just so happens to be Presidents Day!  When they established Presidents Day, in 1971, they timed it to roughly coincide with George Washington's birthday.  But it's meant to honor all of our past Presidents.
We've seen all of today's clue words before.  However, each of today's jumbles are coming up as new, for me.  It took me a couple of looks to see PAYOUT.  It always takes me an extra look to see compound words.  The answer letter layout was a terrific twelve letter jumble.  If it weren't for the holiday this might have been a tough solve.
Great period piece cartoon.  Not sure who the standing guy is, but I like the suits, the quill pen, and the beards.  Both Hayes and Garfield were from Ohio, and both had very impressive beards.  Super Presidents Day Jumble!  Be well and do good, friends.)   —   YUR
Images courtesy of Google