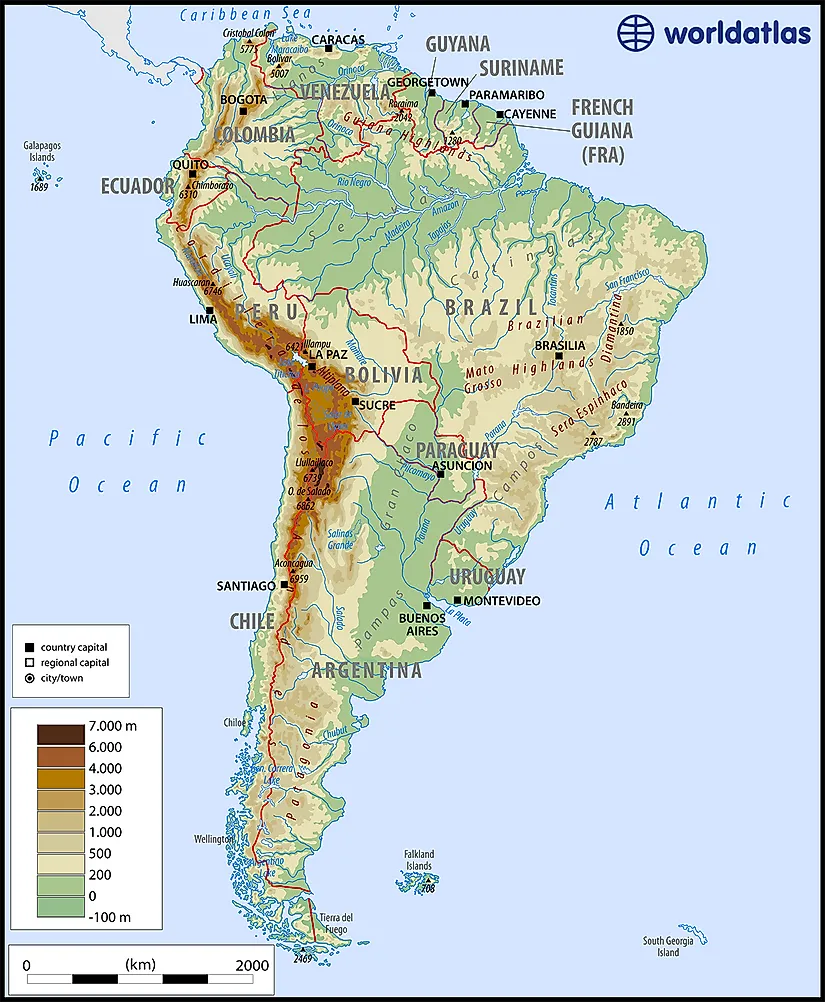 Visual Description:  Geography lesson.
ZIMEA  =  MAIZE,  AAPDN  =  PANDA,  ORANWR  =  NARROW,  PGROEH  =  GOPHER   —   Giving us:  AEDANRGR
Clue/Question:  Many South American countries are home to the Andes because of the way they're – – –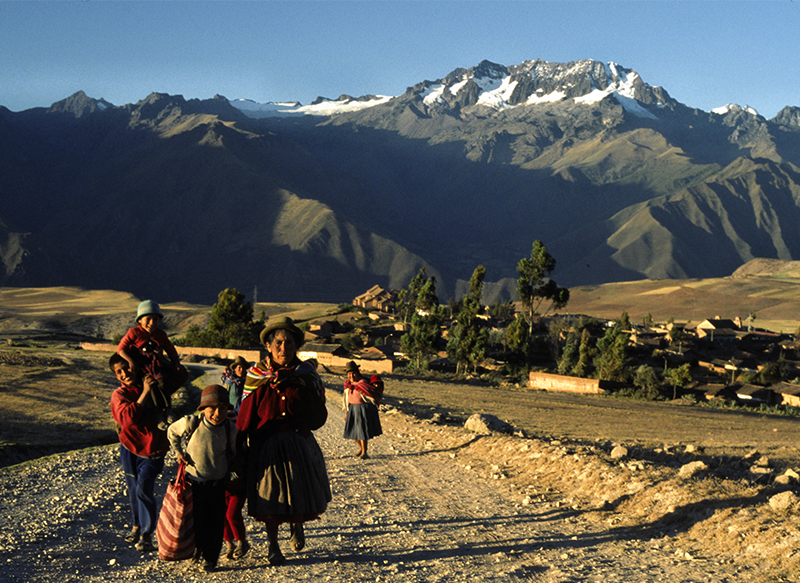 Answer:  ARRANGED
(Mountain ar-ranged, that is!  A truly stinky pun, devoid of any real humor or cleverness.  Just kidding!  Not the most entertaining pun though.  Unless you're into geography, like I am!  When you're talking about mountains though it's also a matter of topography, and also geology.  And, I like all those subjects.  I'm a real earthy kinda guy.
SPOOK still hasn't been used as a "new" clue word!  Hint, hint!  Yes, as you might have surmised, there were no new clue words today.  Two of the jumbles did come up as new, but we've definitely seen both "zimea" and "pgroeh" in earlier Jumbles.  The answer letter layout was a straight eight letter jumble.  Decently cryptic.
Fine cartoon of a map of South America, and a teacher giving his students a geography lesson.  My one and only foray into South America was when a cruise we were on landed in Venezuela.  We might've docked in Maracaibo, because I remember it was a fairly long bus ride to get to Caracas.  It's a beautiful city, but we witnessed a guy ripping the gold hoop earrings right off a lady's ears!  Ouch!  I don't speak Spanish, but I'd love to see some other countries down there.  And hopefully, see the Andes!  Be well and do good, friends.)   —   YUR
Images courtesy of Google
Happy birthday Daniel Adair, of 3 Doors Down!