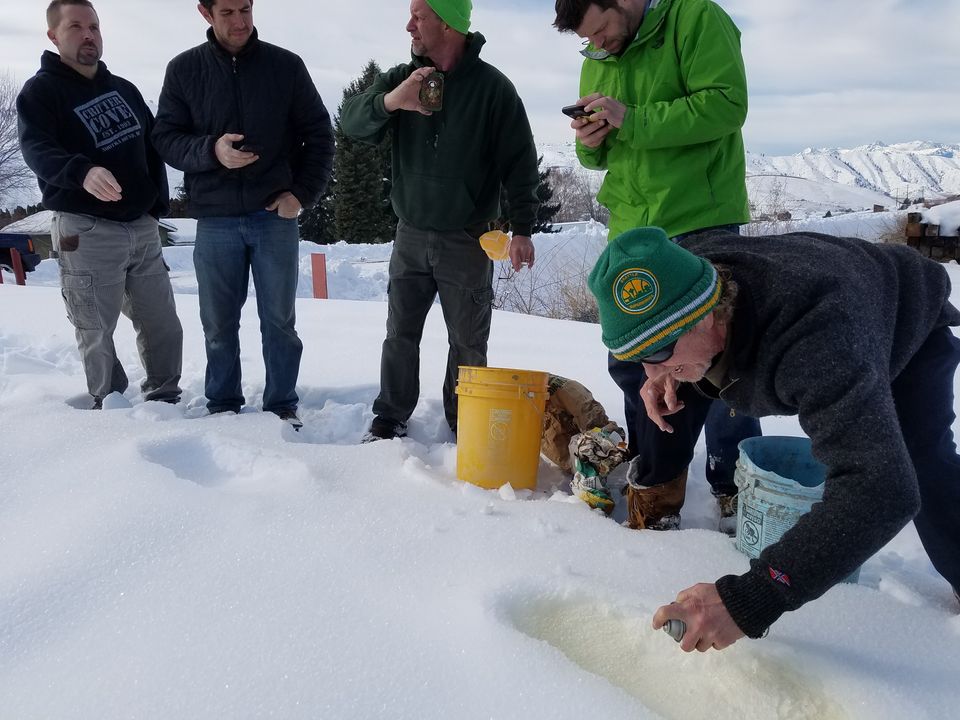 Visual Description:  Unsolved mysteries?
IZOGM  =  GIZMO,  RTFEA  =  AFTER,  GJEGOR  =  JOGGER,  LETNER  =  RELENT   —   Giving us:  GOAFOET
Clue/Question:  Sasquatch prints had been found in the snow, and the TV News crew got some – – –
Answer:  FOOTAGE
(A semi-wild, stinky pun.  Bigfoot is probably THE North American myth.  I guess he's loosely based on the Himalayan folklore of the Yeti.  Even though the idea of these kind of creatures is very entertaining, there is very little scientific proof of their existence.  They say the earliest reports were likely of some kind of brown bear walking on its hind legs, and the later reports were hoaxes, perpetrated by folks wanting to keep the legend alive.  There are no known apes in the western hemisphere.  There are some monkeys, but no apes.  And, for those who suppose that Bigfoot is some kind of missing link . . . well, it's more likely that they are missing a few marbles!  Still, the notion of Bigfoot is fun.
I think no one will be surprised to hear that none of the clue words were new.  Three of the jumbles did come up as new, for me.  But we've definitely had "gjegor" some time in the past.  The answer letter layout was a sleek seven letter jumble.  Sufficiently cryptic.  Seeing the reporter and cameraman focusing on the "prints" made for an automatic solve.
Great cartoon of the small TV crew out in the snowy woods.  They both look like what we've come to expect of cameraman and reporter.  I like that they work for Jumble News!  Much more reputable than FOX!  But the icing on the cake is the Sasquatch . . . watching them, from behind a tree!  You see, they survive because they are just so clever!  LOL!  Be well and do good, friends.)   —   YUR
Images courtesy of Google
Happy birthday to Ronnie Vannucci of The Killers!  (Much more my genre!)