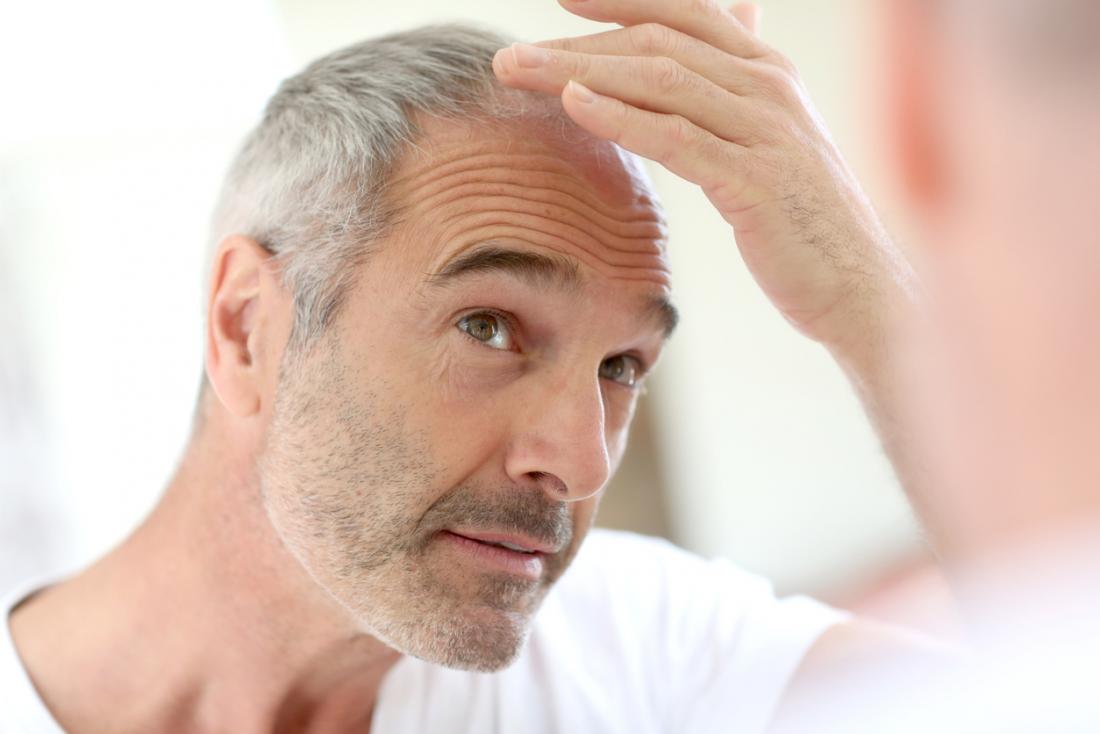 Visual Description:  Mid-cranial dilemma.
KORCA  =  CROAK,  RIYTD  =  DIRTY,  BUDEOL  =  DOUBLE,  TYREPT  =  PRETTY   —   Giving us:  RADTDEPE
Clue/Question:  He used to comb his hair to one side before his hair – – –
Answer:  DEPARTED
(Dearly departed!  No guy enjoys losing his hair.  Especially the older they get!  They've had it for so long!  And, they've spent years and years teasing their bald friends about their . . . situation.  How do I know so much about it?  Because I've teased my friends for decades, but now I'm experiencing a bit of thinning and receding.  I'm not to the point where I'd consider shaving it off, but it's a little disconcerting.
We have seen all of today's clue words before.  Three of the jumbles do appear to be new, but we've definitely seen "budeol" sometime ago.  They all came to me immediately.  The answer letter layout was a great eight letter jumble.  Expertly cryptified, by our bald buddy, David L. Hoyt!
Fun cartoon of the middle-aged couple experiencing one of life's challenges.  A comb-over is never a good look.  If Minoxidil doesn't work, and you can't afford plugs/transplants, then it's usually time to throw in the towel, and shave the rest off.  I remember when Michael Jordan first did this.  He kinda made it fashionable!  Now, lots of younger guys go this route.  Be well and do good, friends.)   —   YUR
Images courtesy of Google
Happy birthday to Tom Blankenship of My Morning Jacket!