Visual Description:  From SF to Marin.
SYRAGS  =  GRASSY,  IGNNNI  =  INNING,  SPEOPO  =  OPPOSE,  CANUYL  =  LUNACY,  DOIDYT  =  ODDITY,  LATTTE  =  TATTLE   —   Giving us:  GASNNNPOELNAOITTT
Clue/Question:  Collectively, the crew that maintains the Golden Gate Bridge has a – – –
Pre-Answer:  Three Words  (4-letters)  (9-letters)  (4-letters)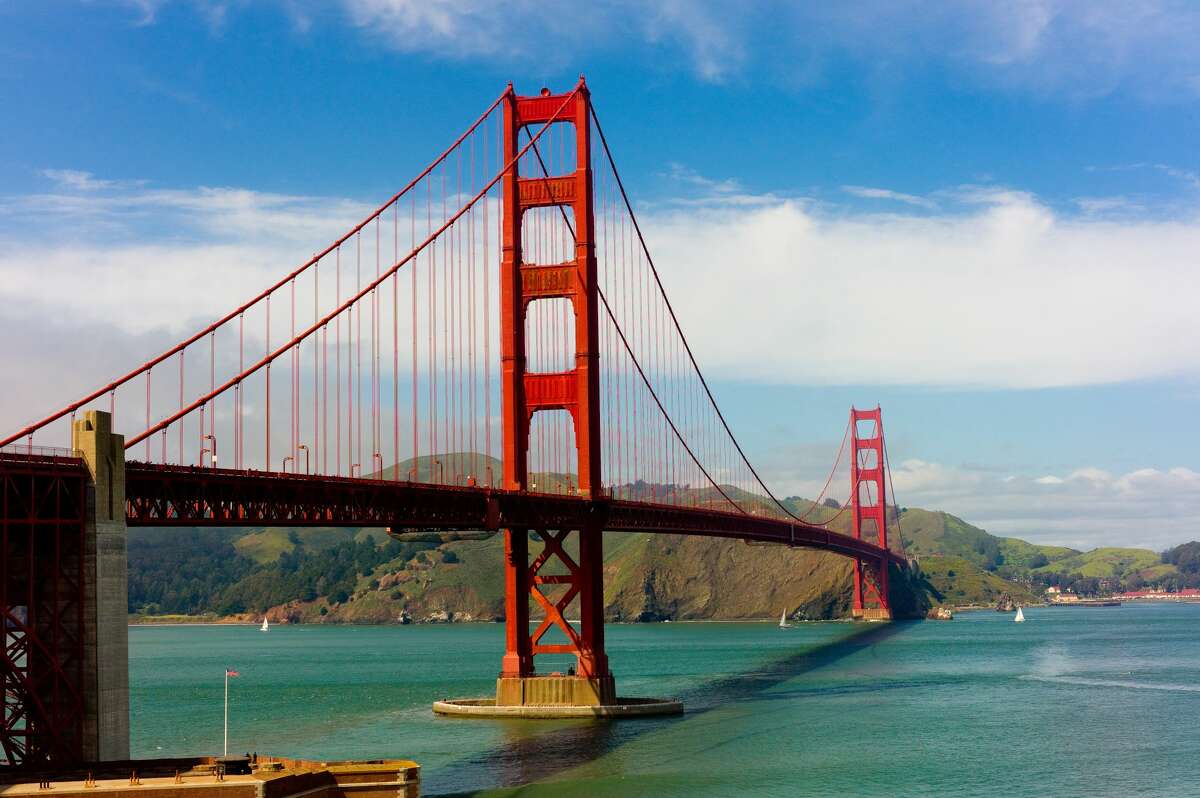 Answer:  LONG ATTENTION SPAN
(Excellent Sunday Jumble!  It has a little of everything.  A stinky pun.  Great jumbles.  A huge answer letter layout.  A great cartoon.  And, a really long final answer.  What more could anyone ask for?  I've only been to "Frisco" once, for one night only.  Natives don't like "Frisco"!  I crossed the Bay Bridge the next very foggy morning, and never saw hide nor hair of the Golden Gate Bridge.  I did stay at The Four Seasons Hotel though!  And, I did use my one night to venture into Chinatown.  Who knows if I'll ever get back there.
As expected, all of today's clue words are already members of the ralis95 clue word database.  However, four of the jumbles appear to be new.  We have definitely seen "syrags" and "ignnni" before though.  I had to skip over and come back to "canuyl" to see "lunacy".  But at least I didn't have to back into it.  The answer letter layout was a whopping seventeen letter jumble.  Admirably cryptic.  Because of the final answer slots I was able to see SPAN and LONG right away.  From the NNOEAITTT I became . . . aware of ATTENTION.
Fine cartoon of the maintenance crew looking at the bridge's schematics.  It's a massive bridge, so I can see why it might take four years to paint.  The Verrazano-Narrows bridge – spanning from Brooklyn to Staten Island – is 60 feet longer, but not quite as iconic.  I've crossed that one numerous times.  Be well and do good, friends.)   —   YUR
Images courtesy of Google
Happy birthdays to Jimmy Page and David Johansen!