Visual Description:  Not having it.
WABRL  =  BRAWL,  LAVEV  =  VALVE,  ILANFE  =  FINALE,  OMQUUR  =  QUORUM   —   Giving us:  BAVEFALOR
Clue/Question:  She asked if she could borrow her sister's favorite sweater, but the response wasn't – – –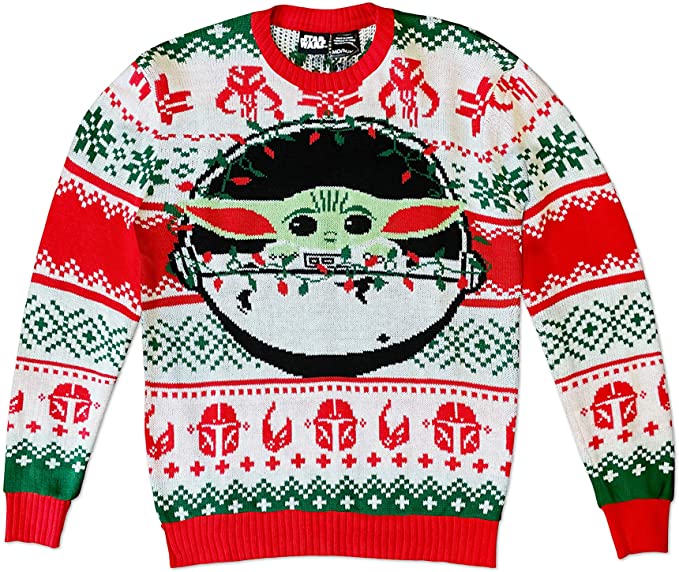 Answer:  FAVORABLE
(Can an "ugly" sweater actually be someone's favorite sweater?  Hmm.  I guess it could be.  People are strange, you know.  Not yer uncle Rave though.  He's relatively down-to-earth.  That is when he's not speaking in the third person.  And, he's not ranting about some nonsense of modern "civilization".
All of today's clue words have been used before.  Two of the jumbles appear to be new, but we have seen both "lavev" and "ilanfe" in previous Jumbles.  I didn't struggle with any of them though.  The answer letter layout was a nifty nine letter jumble.  But the final answer came to me immediately.
Fun cartoon of  a classic "ugly" Christmas sweater.  I thought it was a little strange that the word "favorite" was in the clue/question, considering the final answer.  A little slip up, maybe???  I know that there are some purists out there.  LOL!  Be well and do good, friends.)   —   YUR
Images courtesy of Google
Happy birthday to Eddie Vedder of Pearl Jam!