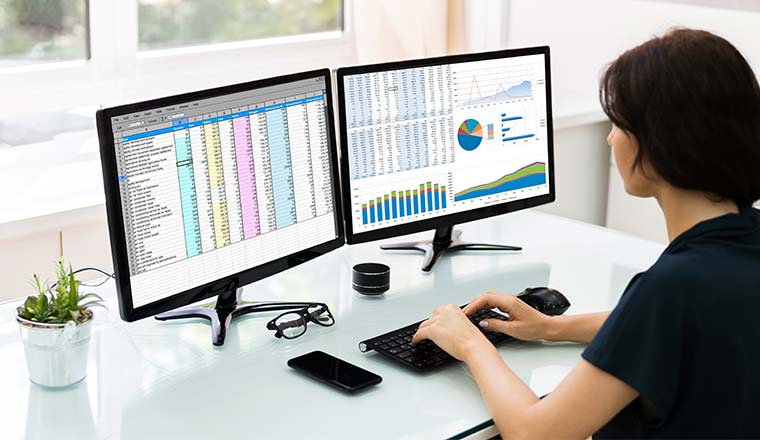 Visual Description:  Mr. Burns' favorite word.
CWLNO  =  CLOWN,  TAAEB  =  ABATE,  HXAEEL  =  EXHALE,  ZENSEE  =  SNEEZE   —   Giving us:  CLNTEXLEE
Clue/Question:  She was learning to use Microsoft's spreadsheet program and thought it was – – –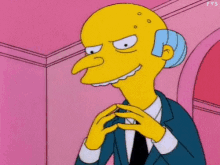 Answer:  EXCELLENT
(Excel spreadsheets can come in very handy.  You can really do a lot with them.  But it was only when I started working with them that I gained an appreciation for the Algebra that I hated so, and always asked:  When am I ever going to use this junk?  I – eventually – did pass Algebra, but not a lot of it really stuck with me.  That know better attitude kinda came back to bite me in the butt!  Algebra comes in handy with certain aspects of Microsoft Word too.  Of course, I was in school long before Microsoft came up with these products, but if I'd known that I'd really need Algebra later in life, I would've taken learning it much more seriously.
All of these clue words are already part of the ralis95 clue word database.  Three of the jumbles appear to be new though.  However, we've definitely had "taaeb" before.  I had to look twice to see "sneeze", but they were all pretty simple solves.  The answer letter layout was a nice nine letter jumble.  But the cartoon and the clue/question set things up for an easy solve.
Fine office scene cartoon.  Pretty straightforward stuff.  Be well and do good, friends.)   —   YUR
Images courtesy of Google
Happy birthday to Alan Parsons!  (One of my roommates in college was big into The Alan Parsons Project.)