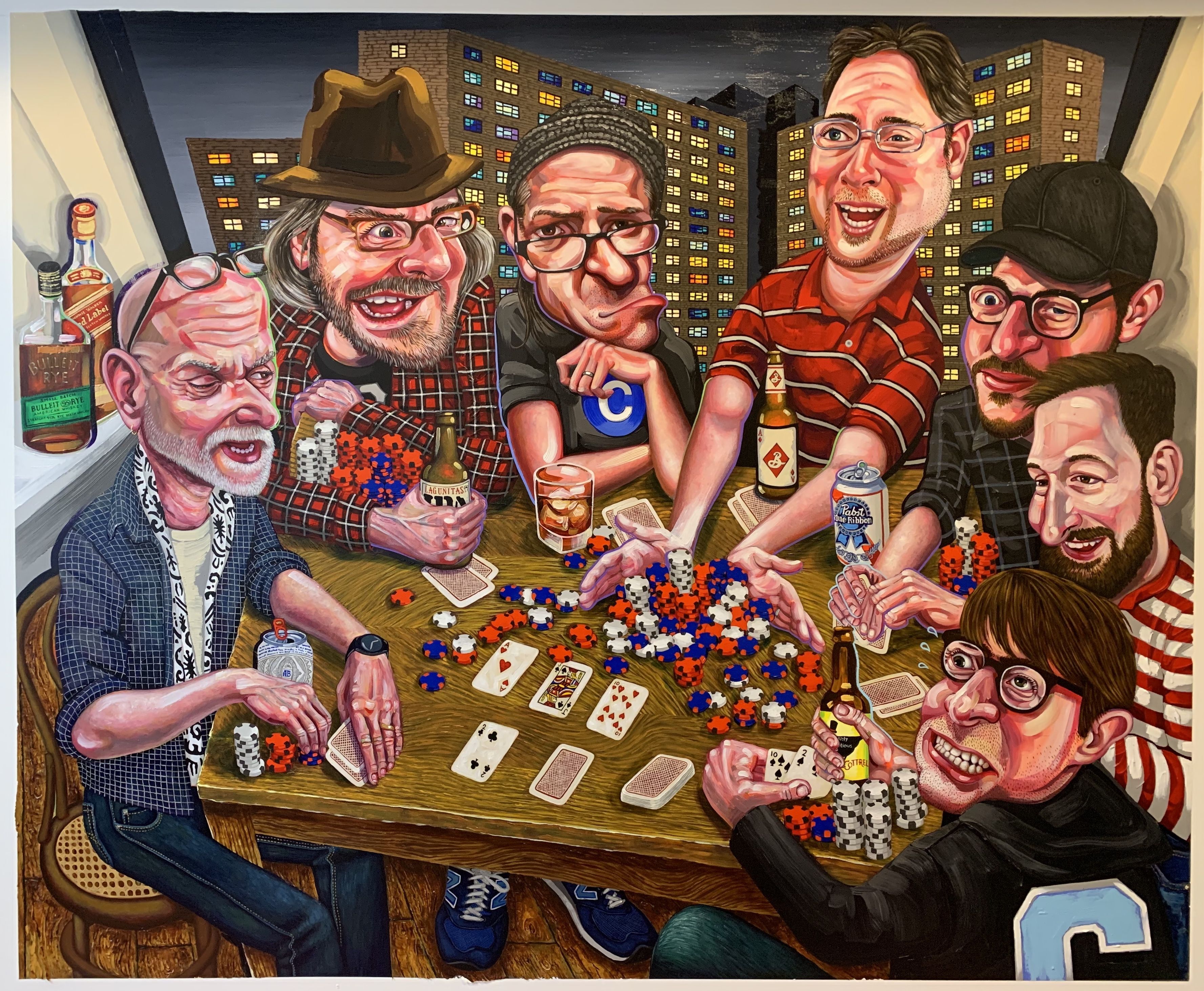 Visual Description:  The poker patsy.
FINUT  =  UNFIT,  NUHOD  =  HOUND,  GAIOHE  =  HOAGIE,  LAZTOE  =  ZEALOT   —   Giving us:  NFTHDOIELOT
Clue/Question:  It makes expert poker players happy to welcome an inexperienced player – – –
Answer:  INTO THE FOLD
(David L. Hoyt is going to be folding all night, to Jeff "The Shark" Knurek and company.  He definitely needs to get better cards, and a better poker face too.  Good thing he has scads of disposable income!  A fine Jumble pun!
All of today's clue words are – once again – familiar old friends.  Three of the jumbles are coming up as new, for me.  We have seen "nuhod" before though.  The answer letter layout is another excellent eleven letter jumble.  But I picked up on this pun right away today.  The final answer slots may have been a clue.
Another great continuing poker night cartoon.  Jeff has always had a group of regulars.  It looks like someone is missing though, and David is filling in for them.  He's a good sport.  But he's going to go home a little lighter in the pocket.  Be well and do good, friends.)   —   YUR
Images courtesy of Google