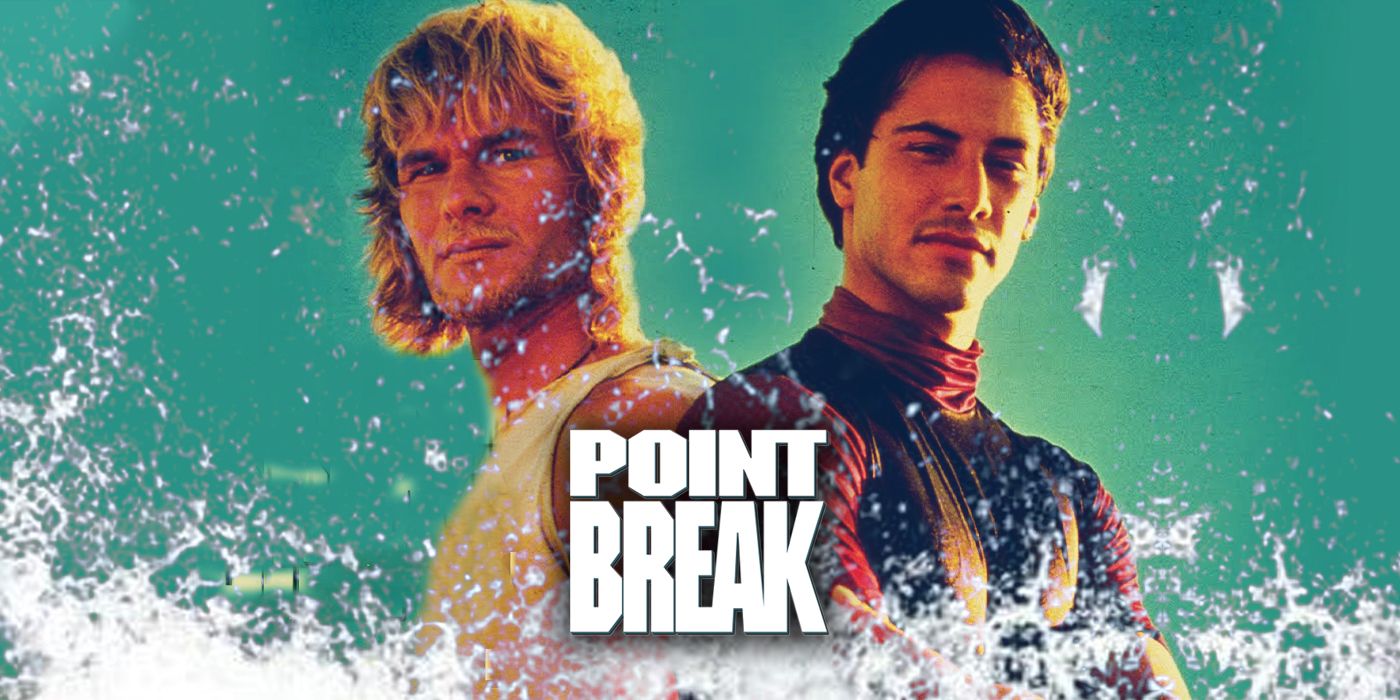 Visual Description:  Surfs up, dudes!
MUHBT  =  THUMB,  OYDOZ  =  DOOZY,  GYVOEA  =  VOYAGE,  SINARI  =  RAISIN   —   Giving us:  TBDOOOGRAN
Clue/Question:  When offered roles in a surfing movie, Keanu Reeves and Patrick Swayze – – –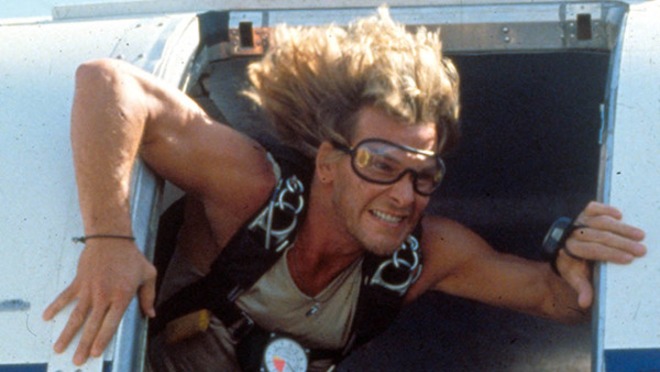 Answer:  GOT ON BOARD
(Wow!  Paddling back thirty years for this one!  I remember enjoying this movie.  Being a dad of two young kids at the time I'm fairly certain I rented the VHS of the movie and watched it at home.  Keanu was the undercover FBI agent assigned with infiltrating Swayze's gang of surfing bank robbers.  I think I wanted Keanu to cross over to the dark side, but good – law and order – is supposed to triumph over criminal activity . . . in the movies.  Of course, it was the betrayal that bothered me most.
All of today's clue words were already on board with ralis95.  All four jumbles broke in as new.  It took me a few looks to see "raisin".  The answer letter layout was hanging ten letters.  Decently cryptic.  It took me a few looks to get the final answer.
Great cartoon of Patrick Swayze, Keanu Reeves, and director Kathryn Bigelow.  Not sure if signing them to the movie at the beach is historically accurate, but it makes for a fine Jumble.  I liked the guy surfing just behind Patrick's shoulder, and of course the classic sinking sailboat on the horizon.  It's a shame that Patrick died at only 57.  Be well and do good, friends.)   —   YUR
Images courtesy of Google
Happy birthday to Ringo Garza, of Los Lonely Boys!