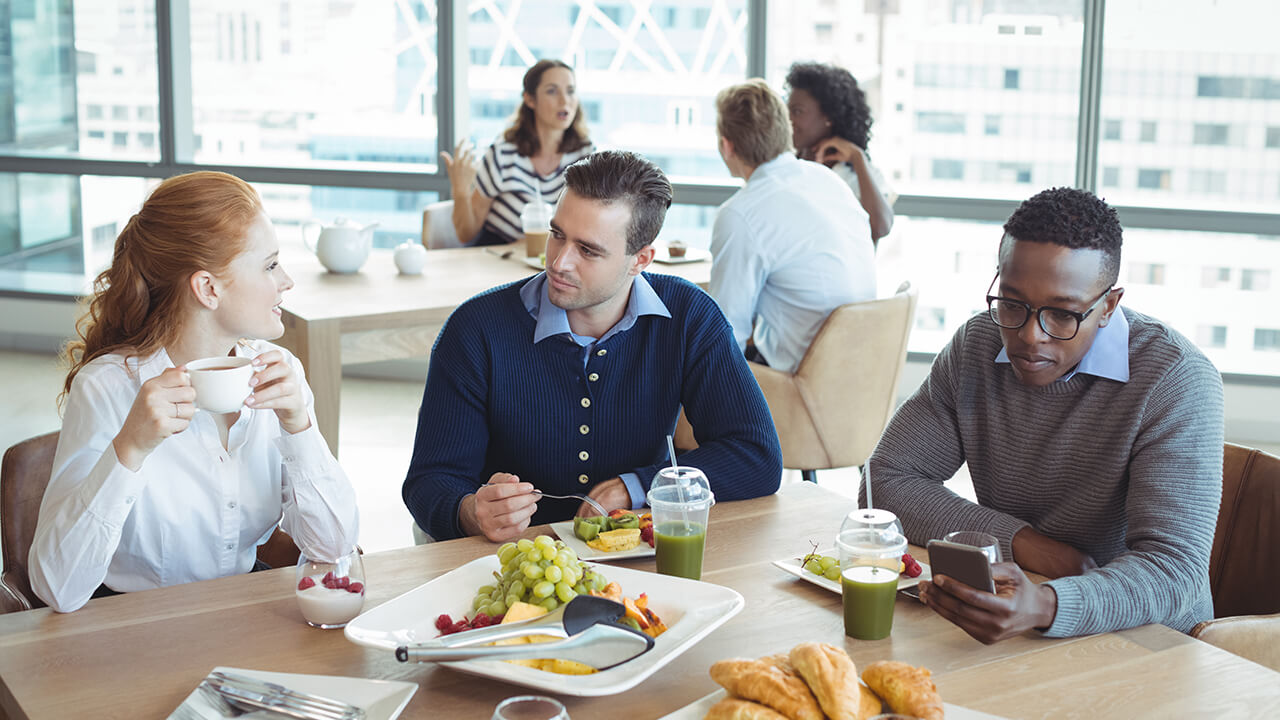 Visual Description:  Lunch hour is winding up.
SLOPAT  =  POSTAL,  EDILYE  =  EYELID,  MPLUME  =  PUMMEL,  GURSAY  =  SUGARY,  UDONEF  =  FONDUE,  RXTEPE  =  EXPERT   —   Giving us:  PLELIMMLSUYFOEEET
Clue/Question:  The workers finishing up lunch at the clock factory were – – –
Pre-Answer:  Three Words  (4-letters)-(4-letters) (9-letters)
Answer:  FULL–TIME EMPLOYEES
(Another excellent Jumble pun!  They definitely look full.  And, I bet they're on the clock.  Probably union folk too!  They've got to put in those eight hours, one way or another, to complete that forty hour work week.
All the clue words on this day were old reliable Jumble clue words.  Five of the jumbles appeared to be new, with only "udonef" having definitely being used before.  That was the only one to trip me up . . . again!  But at least I didn't have to back into it.  The answer letter layout was a super seventeen letter jumble.  It hid the final answer very nicely.  The hyphen was a big help in solving it.
Great cartoon of the employees' break room.  It looks like a single slice is still up for grabs.  I'm sure someone will scarf it up by quitting time.  A very full-filling Jumble.  Be well and do good, friends.)   —   YUR
PS.  Happy first night of Hanukkah to all of our Jewish readers!   —   YUR
Images courtesy of Google