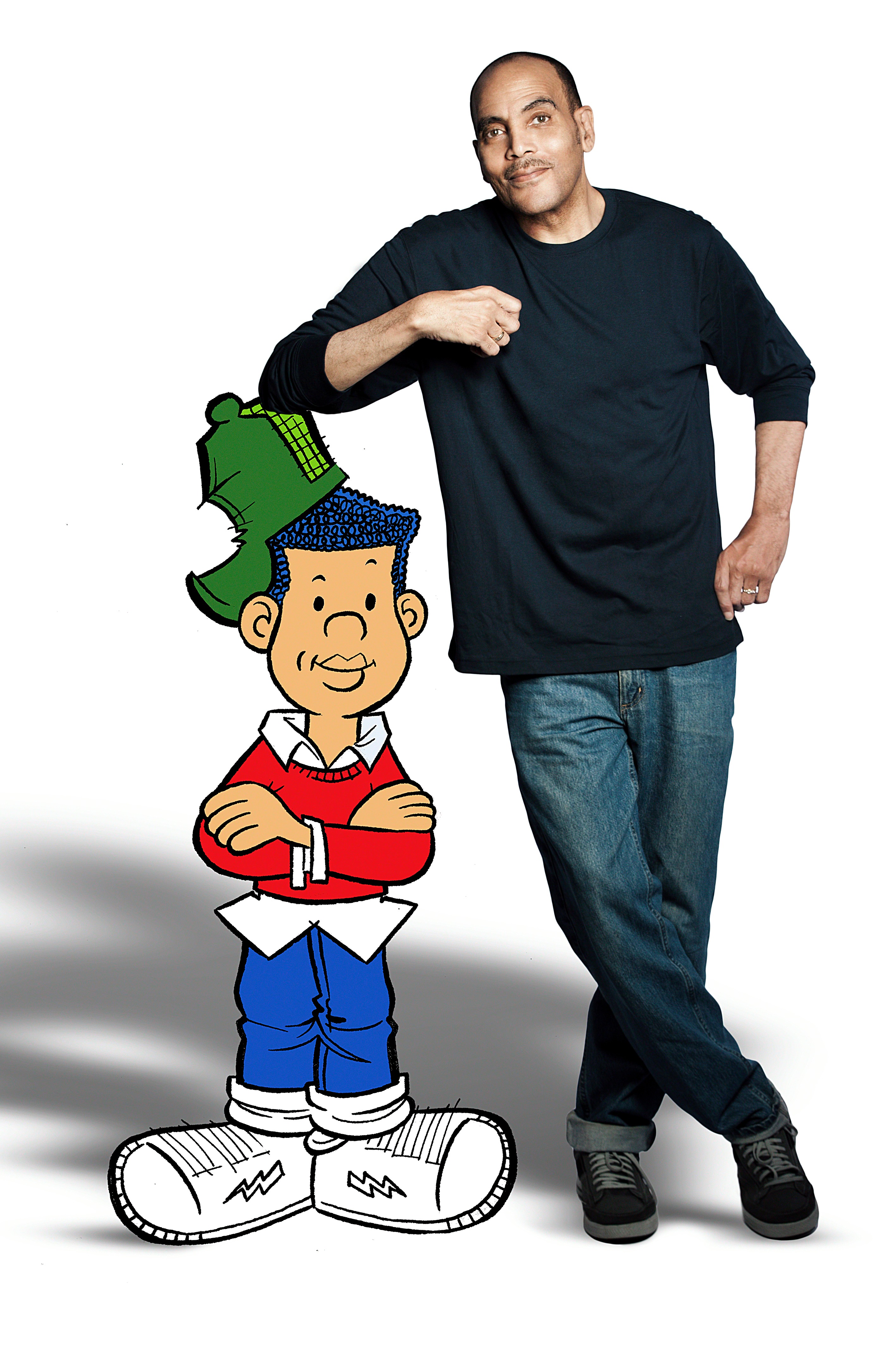 Visual Description:  Curtis' cravings.
DESEU  =  SUEDE,  KHYSA  =  SHAKY,  IHSTTR  =  THIRST,  GEEERM  =  EMERGE   —   Giving us:  SDSAKTISMEE
Clue/Question:  When Curtis thought twice about not getting a roast beef sandwich, he knew it was a – – –
Answer:  MISSED STEAK
(I like it!  It's a good corny pun.  Not corned beef.  Just corny.  I also like the comic strip "Curtis".  It's probably in my top five of comics!  I especially like the story lines that revolve around him hanging out at Gunther's barber shop, and the Sunday ones where he makes comments on all the women's flamboyant hats at church.  He's always getting in some kind of trouble at school.  Not bad trouble, just getting caught reading comic books in class, and stuff like that.
There were no new clue words today.  Three of the jumbles appear to be new, but we've definitely seen "GEEERM" before, and not all that long ago.  I didn't struggle to get any of them though.  The answer letter layout was an elastic eleven letter jumble.  I thought there was nothing obvious about it, but I can see some folks struggling to get the final answer.
It looks like Curtis is eating a . . . hotdog?!?! He's usually more about pizza, burgers and chicken, but I guess a hotdog works.  The drawing is a little unusual.  He seems older than the Curtis in the comics.  And, his usually oversized – and sideways – hat is kinda on the small side.  But still, I knew him in an instant!  Lot's of fun.  Be well and do good, friends.)   —   YUR
Images courtesy of Google