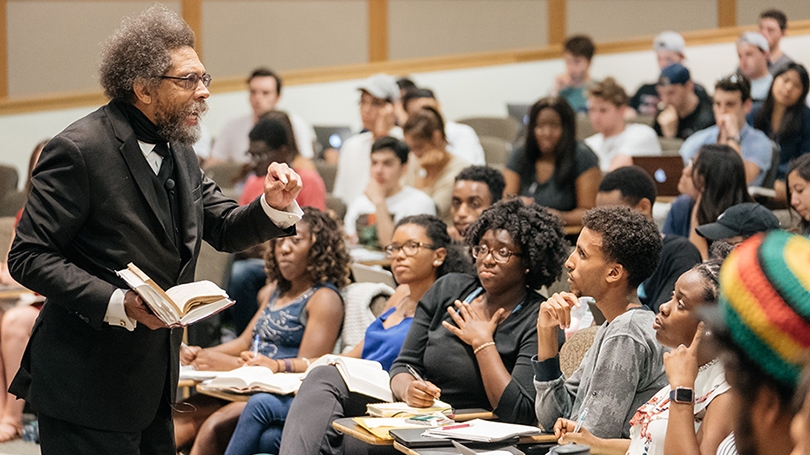 Visual Description:  Western Civilization class.
CABHE  =  BEACH,  CGEYA  =  CAGEY,  OELPEP  =  PEOPLE,  NACCEH  =  CHANCE   —   Giving us:  BEAAEYPEPCCE
Clue/Question:  Throughout history, treaties have helped to establish stability – – –
Answer:  "PEACE" BY "PEACE"
(I haven't read up on any treaties in quite some time.  But to me, they're mostly the victors laying out what the vanquished can and cannot do, going forward.  And, many of them were unnecessarily punitive.  Whether it was the countless treaties the U.S. government made with Native American tribes, or the Treaty of Versailles, or the Treaty of Paris, etc., they're never what anyone would call lasting.  And, more times than not, with the Native American treaties, it was the victor/oppressor – the U.S. Government – who would break the treaties.  So, for a number of them, they were mainly highfalutin exercises in futility.  They were mainly just feathers in the caps of the victors.
No new clue words today.  I did receive an updated edition of the ralis95 clue word database the other day.  Since July we've increased by eight words.  Not bad, I guess.  Two of the jumbles are coming up as new, but we've definitely seen both "cabhe" and "nacceh" in earlier Jumbles.  The answer letter layout was a tasteful twelve letter jumble.  More vowels than consonants.  Not too obvious.  The final answer slots, and the quotation marks, made for a quick solve.
Great cartoon of a college – or maybe high school – history classroom.  I really liked Jeff's little joke.  I'm sure that a lot of kids/young adults have no idea what the Jumble is.  How would they?  Most of their parents don't get the newspaper anymore, and the younger generation has no interest in what their parents are doing on their computers.  If "Trix are for kids!" then Jumbles are for dinosaurs!  LOL!  ROAR!  Be well and do good, friends.)   —   YUR
Images courtesy of Google