Visual Description:  Couple planning their trip.
ZLABE  =  BLAZE,  GERTI  =  TIGER,  CDLAPI  =  PLACID,  NSALAD  =  SANDAL   —   Giving us:  BETERPCIADL
Clue/Question:  The inaccuracy of the 10-day extended weather forecast is – – –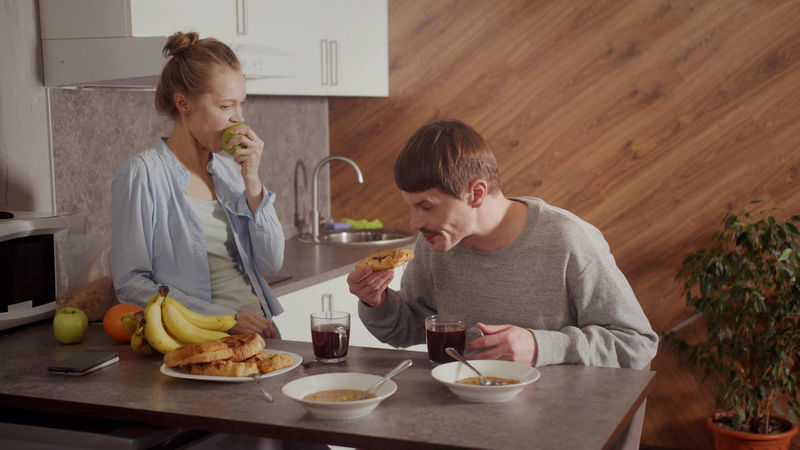 Answer:  PREDICTABLE
(Actually, they've gotten pretty good over the past few years.  Of course, they're not always spot on, but they're generally pretty close.  I think that they do better with their winter and summer forecasts.  Spring and fall are more unpredictable.  I can remember when they were way off though.  It wasn't all that long ago.
We have seen all of today's clue words before.  Although, all of today's jumbles appear to be new.  The only one that I had to look at twice was "nsalad".  The answer letter layout was an elegant eleven letter jumble.  Beautifully cryptic.  Hardly predictable.
Fine little kitchen table discussion cartoon.  Whatever these two are planning – maybe golf – on doing I hope that the weather holds for them.  I liked the "Tweedy" and "I ❤ Jumble" mugs!  Be well and do good,friends.)   —   YUR
Images courtesy of Google