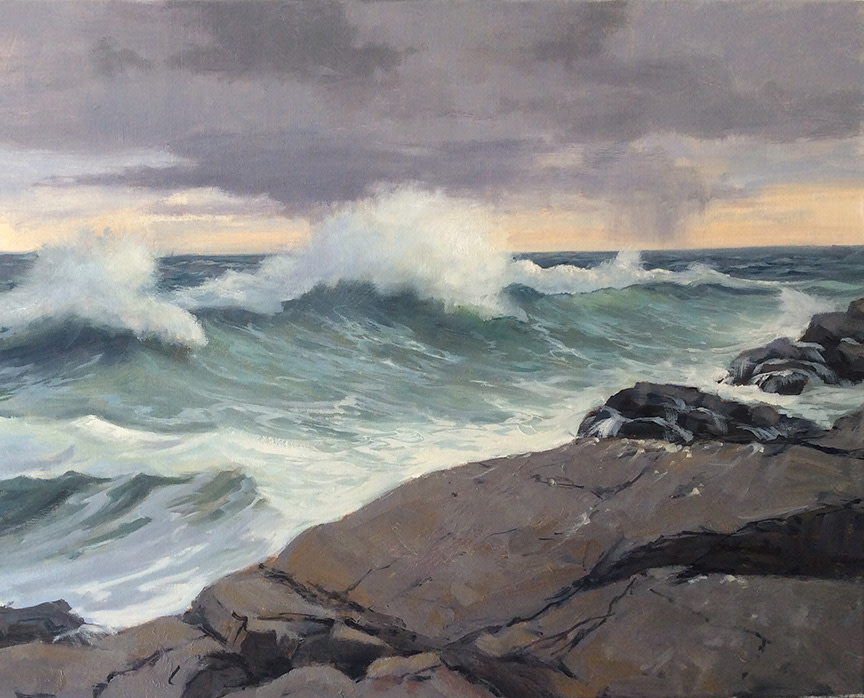 Visual Description:  Mission scrapped.
EYFRO  =  FOYER,  TWEHR  =  THREW,  SINHVA  =  VANISH,  TRFAMO  =  FORMAT   —   Giving us:  FOEEWVAHFMT
Clue/Question:  They were headed out to go surfing, but the lifeguard was going to – – –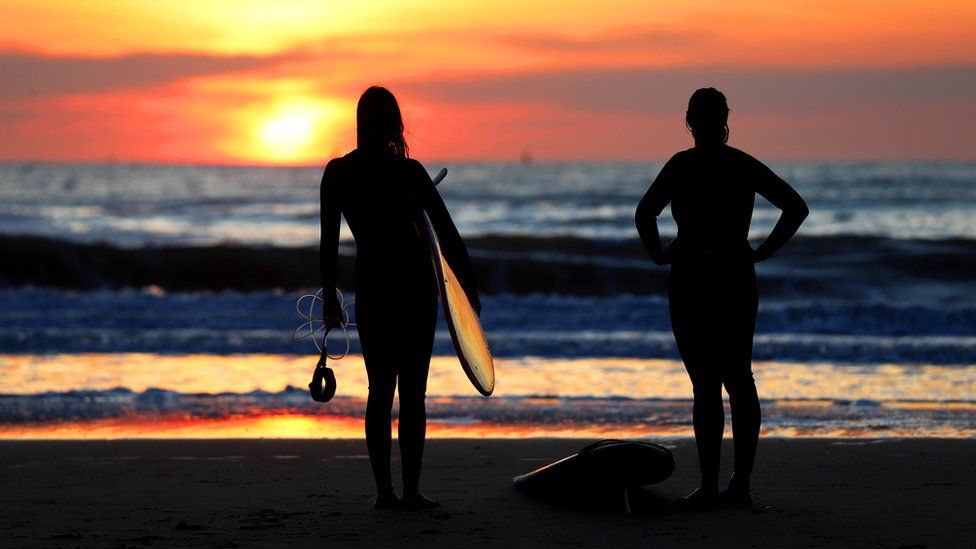 Answer:  WAVE THEM OFF
(Dude!!!  And, they were so stoked and amped to drop in on some gnarly curls!  But the waves were too heavy and choppy.  Just too much juice, dude.  Oh, well.  Tomorrow is another day.  Better to be safe than sorry.  That's what my Mom always used to say.
We have seen all of these clue words before.  I still remember the $hi+ storm from when we once had "foyer".  We don't need to go through that again.  All of today's jumbles are coming up as new, for me.  The answer letter layout was an elusive eleven letter jumble.  Nicely cryptic.  But any time I see two F's and an O in an answer letter layout, I know one word is going to be OFF.  And, of course the lifeguard is literally waving a flag!
Super cartoon!  The waves definitely look brutal!  You can see why our little sailboat is unlikely to make it through this storm.  But how about that!  Two days in a row that we got the classic sinking sailboat on the horizon!  For me, that's like being a kid in a candy store.  Very satisfying, indeed.  Be well and do good, friends.)   —   YUR
Images courtesy of Google
Happy birthday to Dave Dederer, of The Presidents of the United States! (Very funny song.  And, it kicks ass!)