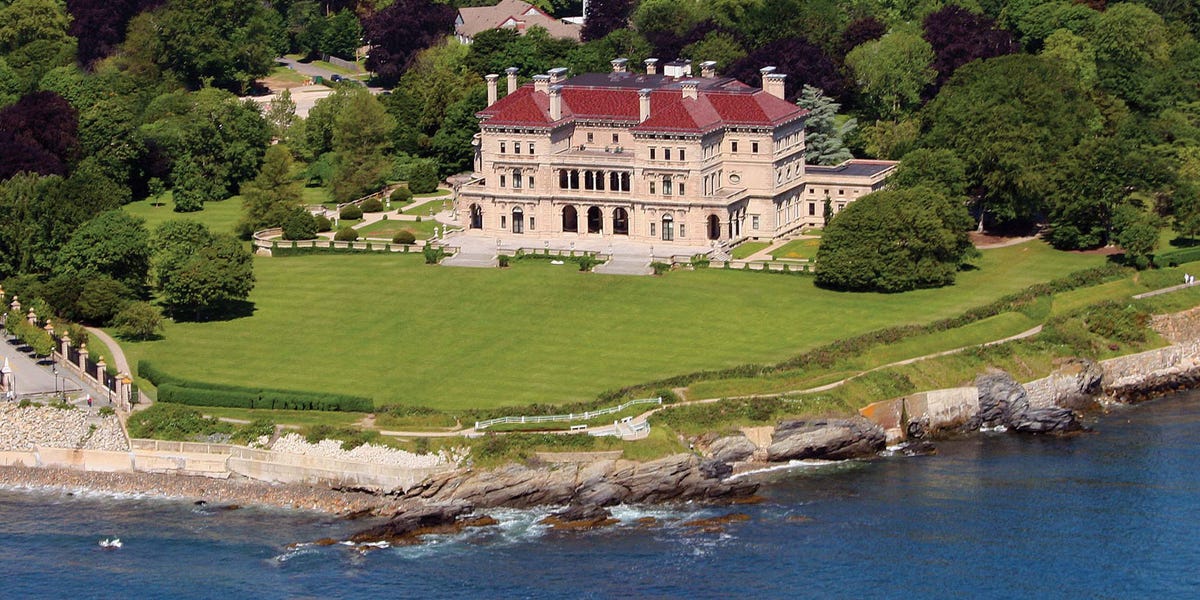 Visual Description:  Clearly old money!
BFAEL  =  FABLE,  SYHUK  =  HUSKY,  LISIEM  =  SIMILE,  YRNCOA  =  CRAYON   —   Giving us:  FALHUYIMILCRA
Clue/Question:  For the wealthy aristocrats, vacationing at their beachfront estate was a – – –
Answer:  FAMILY "RICH–UAL"
(Gotta love it!  I definitely did not get this one automatically.  It took more than a little thought.  Was it something related to the sand, or the ocean?  Was it about 1890's swimwear?  Was it about parasols?  Sometimes the quotation marks and hyphens aren't all that helpful.
All of the clue words were famil-iar old friends though.  Yet, all of their jumbles are coming up as nouveau.  The thirteen letter answer letter layout was really riche!  It was deliciously long and deliciously cryptic.  Like a refreshing glass of ice cold lemonade.  FAMILY did come to me quickly, but I was a little slow picking up the RICH-UAL.
Great period piece cartoon.  A rich 1890's family, sunning on the beach.  Maybe it's Newport, Rhode Island.  That was once the playground of the rich and famous.  Maybe this is one of the Vanderbilt's places.  Rough Point?  Marble House?  Or, maybe The Breakers?!  They were all lovely little? "cottages"!  LOL!  Fun Jumble.  Be well and do good, friends.)   —   YUR
Images courtesy of Google