Visual Description: Tentacled tough guy.
DAYHN = HANDY, LRYOG = GLORY, BEMRIL = LIMBER, GTTISH = TIGHTS — Giving us: ANDORMERGTS
Clue/Question: They had no choice but to do what the octopus wanted after being – – –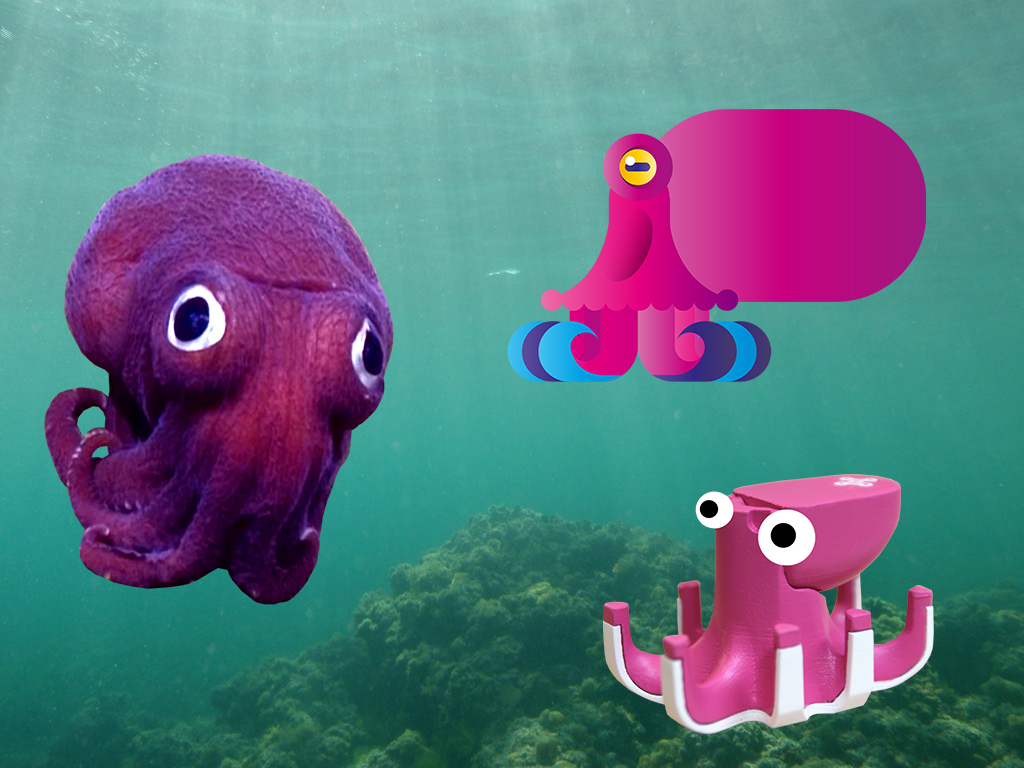 Answer: STRONG ARMED
(Clever Jumble pun. I liked it.
No new clue words. But all of the jumbles came up as new, for me. No real toughies. The answer letter layout was an elusive eleven letter jumble. But the clue/question was fairly leading. And then, there's the cartoon.
Great cartoon of an octopus bullying a couple of small fish. And of course, I liked the sunken sailboat on the sea floor in the background. Be well and do good, friends.) — YUR
Images courtesy of Google.