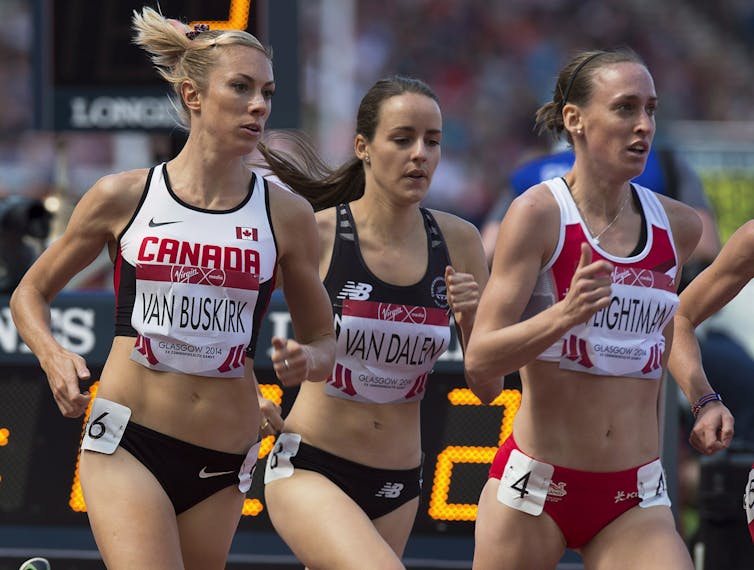 Visual Description:  The stroll down memory lane.
XYSTI  =  SIXTY,  RUYCR  =  CURRY,  GNLUEJ  =  JUNGLE,  VSROYA  =  SAVORY   —   Giving us:  SITCRRUNESAO
Clue/Question:  The marathon runner retired after her career – – –
Answer:  RAN ITS COURSE
(Ya know, they say that a persons' nose and his ears grow bigger and bigger as they age.  So, why then does the cartilage in our joints seem to shrink as we age?  Is this some kind of cosmic joke, or did God simply make a mistake when he designed us?  That stinking shrinking cartilage is why people lose height as they age – because the cartilage between their vertebrae shrinks – and why most of us develop knee problems, that ultimately result in knee replacement surgery.  And, all the while we start looking more and more like Dumbo the friggin' elephant!  They say you cannot petition the Lord!  But I think we should be able to put together a nice class action lawsuit against him!  Who's with me???
All classic Jumble clue words today.  Even though I don't recall seeing "curry" before.  However, all of today's jumbles are coming up as new.  None of them stumped me though.  The answer letter layout was a terrific twelve letter jumble.  Probably should've switched "sixty" and "curry", just to get RUN out of the middle.  I think – subliminally – that might have set me on the course of the final answer.
Nice cartoon of the jock's wall of fame.  Do these marathon runners get to keep a certain number?  I always thought they were just assigned a certain/different number for each race.  Or, is this some kind of stylized 26.2, the length of marathon races?  I regularly run my mouth.  And, occasionally I have to run to the bathroom.  But otherwise I'm like Fats Domino . . . "I'm Walking!  Yes, indeed."  Be well and do good, friends.)   —   YUR
Images courtesy of Google