Archive for August 4th, 2021
I'll be traveling for a memorial service.  See ya when I see ya!   —   YUR
"Don't sit down and wait for the opportunities to come.  Get up and make them!"   —   Madam C.J. Walker
(Great quote from the first Black female self-made millionaire!  Plus, this appears to be her first quote at the Cryptoquote.  So, we welcome her to the Cryptoquote Club today!  Be well and do good, friends.)   —   YUR
Image courtesy of Google
Visual Description:  Grandfather clock chiming!
NOOEZ  =  OZONE,  LMIYD  =  DIMLY,  TBREIT  =  BITTER,  YAPPAA  =  PAPAYA   —   Giving us:  ONEDIMITTEPAP
Clue/Question:  The clock hands showed that it was 12 Noon at the – – –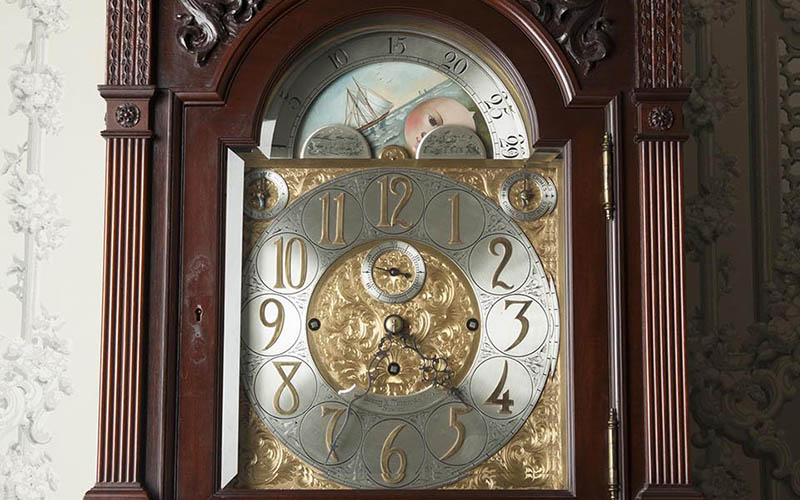 Answer:  APPOINTED TIME
(Children are so honest!  They call things as they see them.  They don't look like any hands I've ever seen, but they've always been called hands.  I don't know anyone who has one big hand and one small hand either.  What's that about?  I'm glad that they still teach kids how to read an analog clock though.  Digital clocks aren't as reliable as the basic analog clock, and analog clocks make you think.  And, thinking is still important in this world, folks.
Somewhere, somehow, we've had "dimly" before.  But guess what?  It's not on the current version of the ralis95 clue word database.  Somehow it escaped the boss's attention.  I figure we've had it before because the jumble "lmiyd" is already a Tag!  Along with "nooez".  The other two came up as new.  Marvelous letter groupings!  Makes my job a little easier!  I saw all the clue words immediately this morning.  The answer letter layout was a towering thirteen letter jumble.  Fairly cryptic, but it couldn't hide the final answer from yer dear old uncle!
Great cartoon of a granddad showing his granddaughter his grandfather clock!  It appears to be chiming.  I hope that the little girl appreciates the lesson.  Be well and do good, friends.)   —   YUR
Images courtesy of Google
Happy birthday, Rob Cieka, of the Boo Radleys!  (They had a great cover of "There She Goes"!  NOT about heroin!)