Visual Description:  Going, going . . . gulp!
TOQAU  =  QUOTA,  LOIYD  =  DOILY,  SILAMD  =  DISMAL,  NHITZE  =  ZENITH   —   Giving us:  QUDLDIAEIT
Clue/Question:  When the bottled water company went out of business, everything was – – –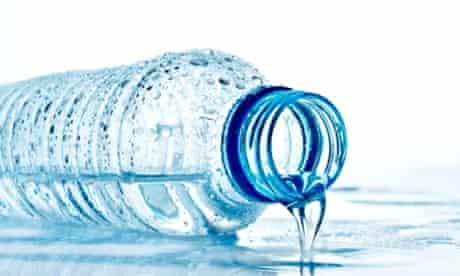 Answer:  LIQUIDATED
(This pun is all wet!  And, it's leaving my thirsty for more.  Let me make myself crystal clear, I'm not a fan of sparkling water.  I don't find it refreshing.  Give me still, freshwater any day.  I don't think I can get this spoiler flowing, so I'm going to put a cork in it.
No new clue words today.  But all of the jumbles appear to be new!  It took me a few seconds to see "zenith".  The answer letter layout was a tenacious ten letter jumble.  Fairly cryptic.  But the QU made for a quick solve for me.
It's kind of an unusual supermarket cartoon.  Or, is it the the bottling plant?  I do like the watername, "Molan Springs" though!  Be well and do good, friends.)   —   YUR
Images courtesy of Google