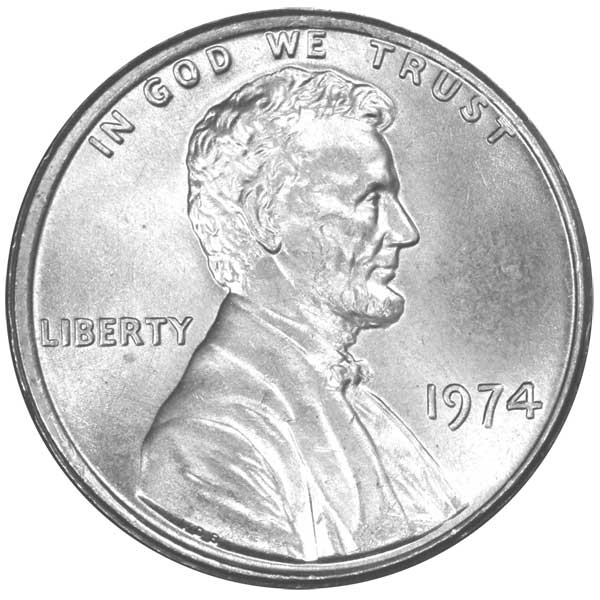 Visual Description:  The very unlikely scenario.
YLCEC  =  CYCLE,  LATVE  =  VALET,  ATINYV  =  VANITY,  RFOALL  =  FLORAL   —   Giving us:  CCEVLEITYLOL
Clue/Question:  The siblings had amassed an amazing assortment of rare coins – – –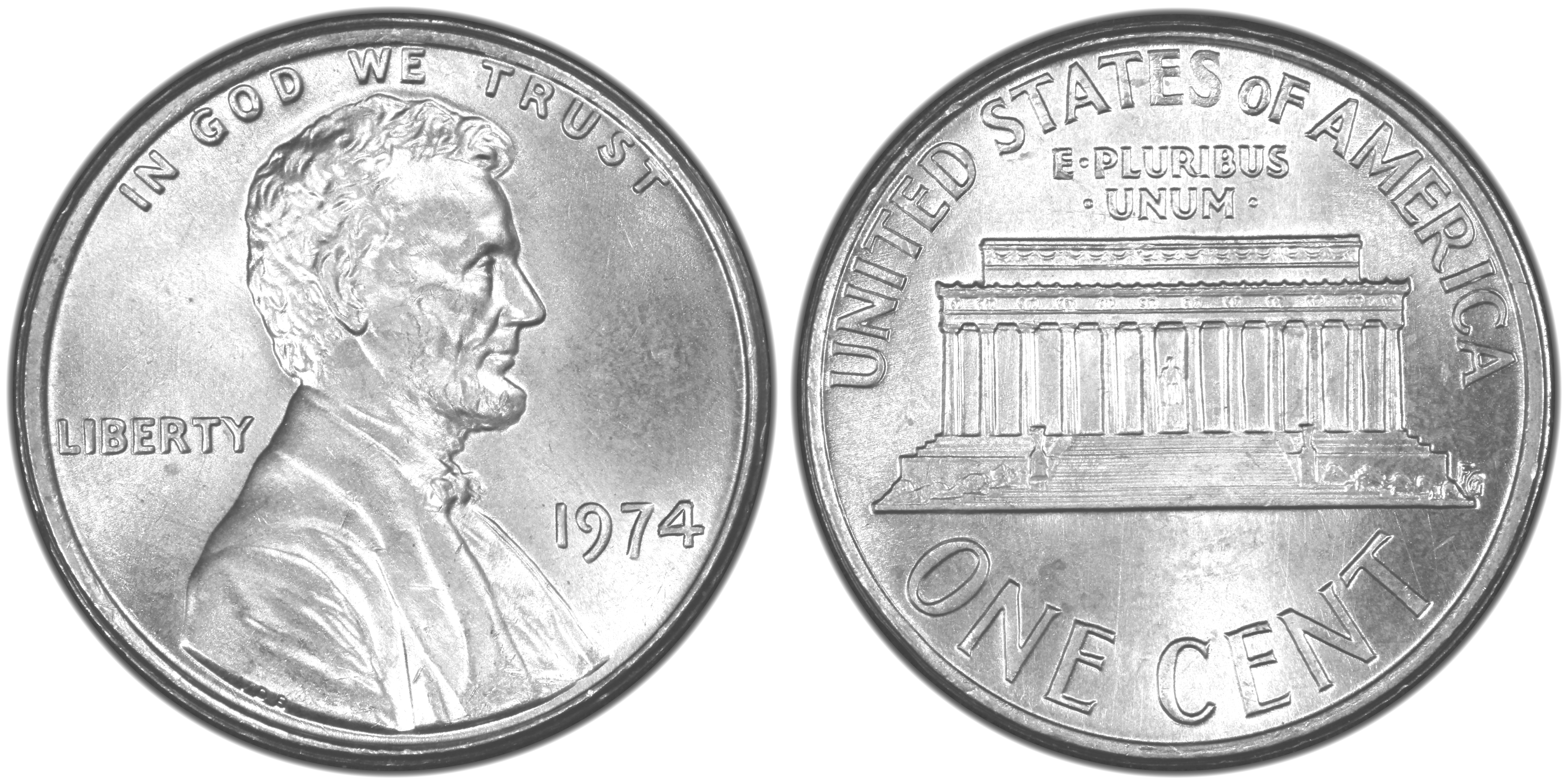 Answer:  COLLECTIVELY
(Superb Jumble pun!  It's rare that you get a single word answer as large as today's.  It was a little intimidating for a few seconds.  The clue/question didn't possess the usual flow of most clue/questions.  I was drawn to a likely answer ending in LY, with an outside chance of an it ending in ITY.  I think the word "assortment" kind of struck me as a little odd.  As a kid – and somewhat to this day – I was/am a coin collector.  Mostly pennies, but a few others too.  The boy's assertion of a 1974 aluminum penny made me do a double take!  What did I miss?  I know I have a few 1943 steel pennies, and I know that the very few 1943 copper pennies are rare and valuable.  But I don't ever remember seeing, or even hearing of, an aluminum penny!  So, I Googled it!  It turns out they were proposed back in 1973, and about a million and a half were produced.  But they were never circulated!  A couple dozen, or so, were given to some Congressmen and Senators, who were on some banking committees, but they were supposed to be just for reviewing and debating.  Copper had been increasing in value, and the thought was that using aluminum would be cheaper.  For a few different reasons, they decided to scrap the idea and stay with copper.  Everyone was supposed to return them to the Mint, but . . . well, you know Congress people!  A handful, or so, never made it back.  Surprise, surprise!  And, like our cartoon, the son of a guy – who said his dad had received one as a gift – tried to sell it, but the Mint said he couldn't, because it had never been officially "circulated".  So, despite the rarity of these aluminum pennies, there's really no – legitimate – market for them.  Wild, huh?
All of today's clue words are old favorites.  Three of the jumbles came up as new for me, but we have seen "latve" sometime in the past.  I was able to see the clue words immediately.  The answer letter layout was a very impressive twelve letter jumble.    Like I said above, I was a little intimidated.  But not for long.
Fun cartoon of "sibling" coin collectors.  I'm guessing that the taller one, with dark hair and glasses is the sister of the short fellow?  Otherwise the guys would have said brothers?  I liked the Jumble cigar box and the coffee can, along with the album.  A very satisfying Jumble!  Be well and do good, friends.)   —   YUR
Images courtesy of Google
Happy (belated) to Chris Gorman, formerly with Belly!