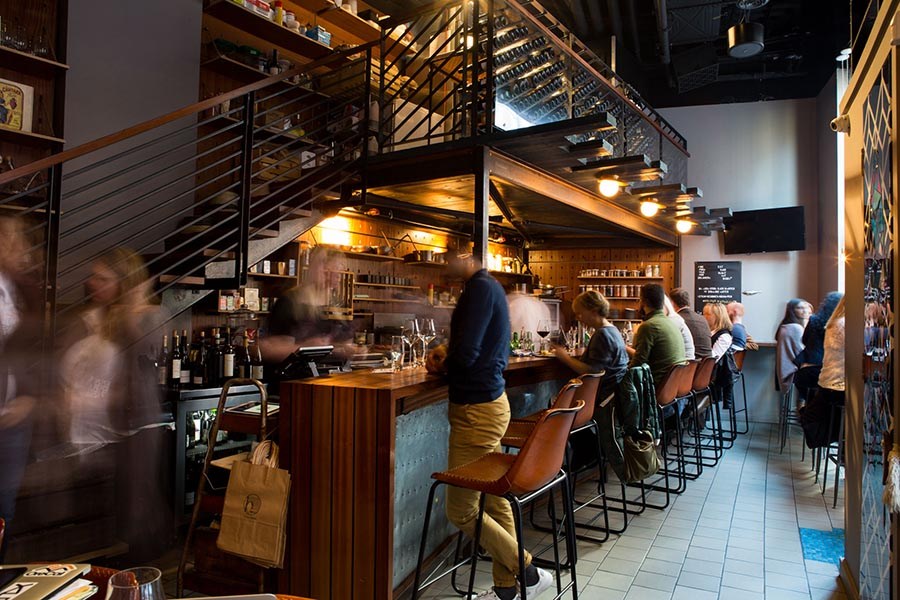 Visual Description:  Complaining couple.
LOALW  =  ALLOW,  GUYRB  =  RUGBY,  SNYITK  =  STINKY,  LXAHEE  =  EXHALE   —   Giving us:  AWRBINHE
Clue/Question:  After raising their prices, the bistro at the vineyard turned into a – – –
Answer:  "WHINE" BAR
(A little bit of a letdown, after THEREABOUT.  But I'm not going to make a big STINKY about it.  We have to ALLOW for the more obvious gimmes, from time to time.  Let the Brits get in a snit over us Yanks calling their Golf "Open" The British Open.  I'd rather be watching Major League RUGBY anyway.  So, everybody EXHALE, because Collin Morikawa is peaking at just the right time.  USA!  USA!  USA!  Hey.  We've all got a little jingo in us!
No new clue words today.  ALLOW is one of those words that spells out in alphabetical order.  Three of the jumbles came up as new, for me.  But breathe easy, we've all seen "lxahee" before.  It always seems to take me a few looks to see "RUGBY".  The answer letter layout was a straight eight letter jumble.  It was fairly inconspicuous.  The quotation marks, the setup, and the cranks' complaints . . . served me well in getting the final answer.
Either David, or Jeff, must have become oenophiles not too long ago.  We seem to be seeing more wine related jumbles recently.  No complaints though.  But listen, folks.  You can't take your frustrations out on the wait staff, as they've just go a job to do.  But I do know how this couple feels.  We used to have a great Vietnamese restaurant near us.  It was set in this little hole-in-the-wall strip mall store, and it had about five tables.  The food was great, and very reasonable!  So, what do they do?  They land a much bigger venue, in a more upscale location, and jack their prices way up.  Great for the owner.  Not so much for their original clientele.  We just have to take these things "Day by Day"!  Be well and do good, friends.)   —   YUR
Images courtesy of Google
Happy birthday to Fran Smith Jr., of The Hooters!