Visual Description:  PLAID DOG!
GUCOH  =  COUGH,  COEGK  =  GECKO,  EPDXNA  =  EXPAND,  RAAYIV  =  AVIARY   —   Giving us:  COHGEKEANVIR
Clue/Question:  The family of skunks living in their yard was – – –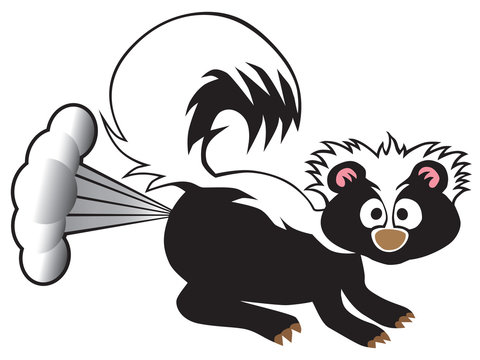 Answer:  "REEKING" HAVOC
(Today's Jumble answer, above all other days' Jumble answers, is a classic stinky pun!  And, I know you love it.  Because I love it.  We're going to go minimalist today.
No new clue words.  But two new jumbles.  We've seen both "gucoh" and "raayiv" before.  Good jumbles though.  The answer letter layout was a terrific twelve letter jumble.  It was wonderfully enigmatic.  The quotation marks were very helpful clues.
Fine cartoon of the family pet who's being forbidden from the house.  Although, staying out in the backyard, with our striped friends, probably won't make matters any better.  I really liked how one of their tails is poking out from behind a bush!  Oh, well.  They used to say use tomato juice, but I think that has all changed.  Be well and do good, friends.)   —   YUR
Images courtesy of Google