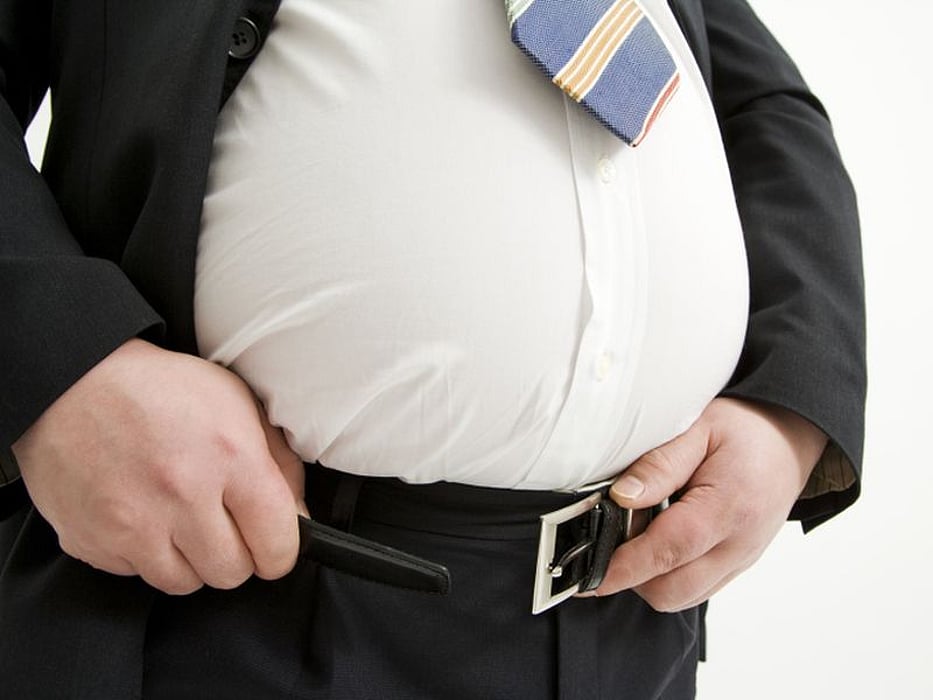 Visual Description:  The post pandemic predicament.
NEPDU  =  UPEND,  ACEYD  =  DECAY,  WLIPOL  =  PILLOW,  CEOBNK  =  BECKON   —   Giving us:  UNDECLWBKO
Clue/Question:  Not sticking to his diet meant his belt no longer fit.  To use it, he'd need to – – –
Answer:  BUCKLE DOWN
(Imagine an Italian Johnny Cochran:  Ifa da belta does nota fit . . . you musta NOTa quit . . . you diet!  Okay, a stereotypical, straight outta central casting, fresh off the boat . . . Italian.  I don't need Angela putting out a contract on me!  LOL!  I hope this guy's event is more than a couple of weeks away.  Otherwise, he's going to have to invest in some pretty tight Spanx!  A lot of people put on some weight because of the lockdown.  I, on the other hand, lost weight.  You know what a contrarian yer uncle is!
All of today's clue words have spent varying amounts of time on the ralis95 clue word database.  Two of the jumbles appear to be new.  Although we've surely seen both "nepdu" and "wlipol" in earlier Jumbles.  They all came to me right away this morning.  The answer letter layout was a tenebrous ten letter jumble!  Yeah, I'd never heard of the word before, but it's a real word.  Definitely NOT obvious.
Cute cartoon.  It looks like he got two pair of plaid pants with his suit.  It also looks like his wife could stand to buckle down a bit.  But, when you've been married for a number of years, weight usually isn't much of an issue.  When you're with someone, day in and day out, you don't even notice.  But then you try to try on something you haven't worn in many months and . . . Fun Jumble!  Be well and do good, friends.)   —   YUR
Images courtesy of Google
Happy birthday to Paul Thorn!