Visual Description:  Track and field events.
REVEG  =  VERGE,  HOCAS  =  CHAOS,  BAILEV  =  VIABLE,  RARDEK  =  DARKER   —   Giving us:  VEECHOVIEARR
Clue/Question:  The high jumper who practiced more than the other athletes was an – – –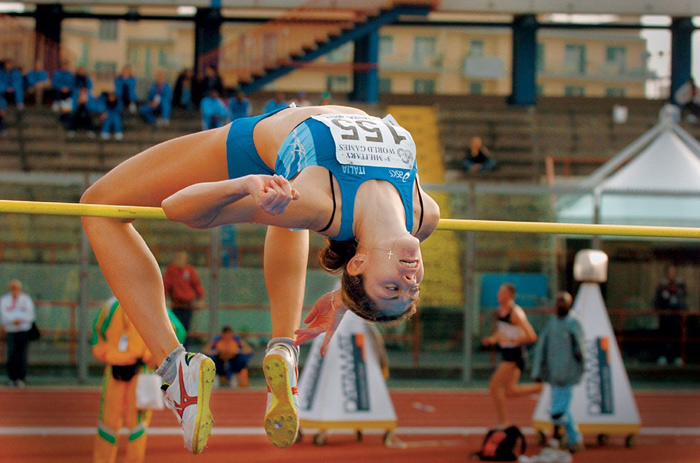 Answer:  OVER ACHIEVER
(Hey!  If you expect to excel at the high bar you really need to be an OVER achiever!  So, I guess this qualifies as a literal/figurative pun.  So, I'm not going to call this a stinky pun.
All of today's clue words have passed the baton at least once before.  Three of the jumbles are newly out of the starting blocks, but "reveg" is an old pro.  None of them tripped me up though.  The answer letter layout was tremendous twelve letter jumble.  I thought it was sufficiently cryptic.
Great cartoon of the high jumper and her coaches.  I'm just not sure what event is going on in the background.  Logic tells me it's somebody pole vaulting.  But, it also looks like somebody doing something on a skateboard.  I know that's not a track and field event, but it kinda looks like that too.  Be well and do good, friends.)   —   YUR
Images courtesy of Google
Happy birthday to Brian Vander Ark of the Verve Pipe!