Visual Description:  The tourist trap.
AIHKK  =  KHAKI,  CYTIH  =  ITCHY,  NRYTTA  =  TYRANT,  NARUME  =  MANURE   —   Giving us:  KIIHTATNU
Clue/Question:  Polynesian items dating back many years were available for purchase at the – – –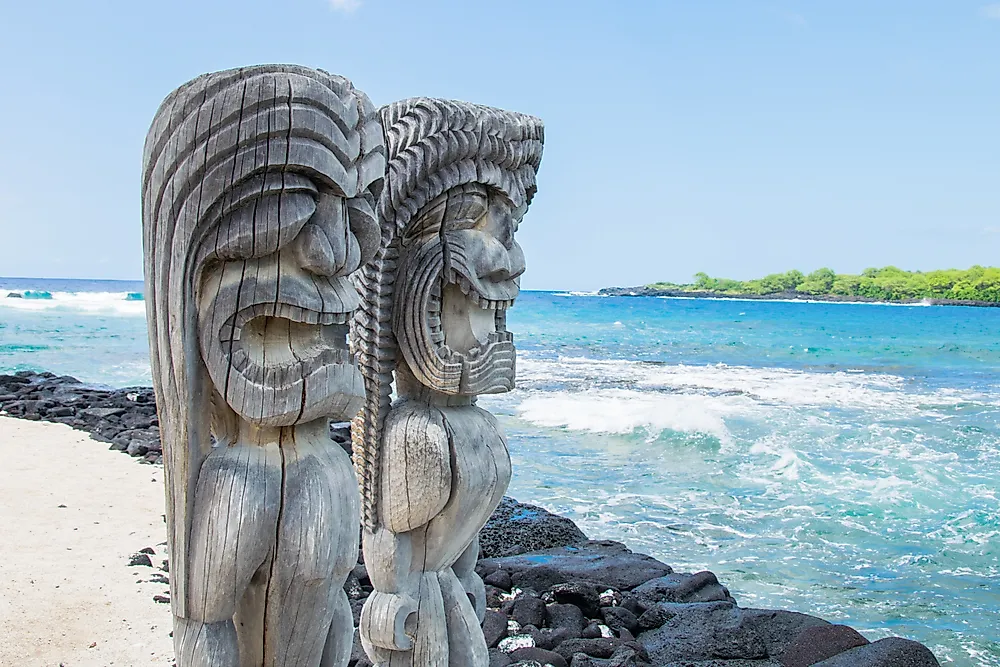 Answer:  "AN–TIKI" HUT
(Ooh!  That is definitely a stinky pun.  A fun play on words though.  It seems like quite a while since we've had a tropical island themed Jumble.  Very entertaining, and very refreshing.  I could do with a vacation in Fiji, or maybe Tahiti.  As long as I can get to some shade.  I burn so easily.
Believe it, or not, we have a new clue word today, in "manure".  I double checked the ralis95 clue word database, and it's nowhere to be found.  After all the years of my talking about cow manure, and horse manure, Hoyt finally decides to use it as a clue word.  Three of the jumbles appear to be new, but we've actually seen "aihkk" a time or two before.  I struggled some in solving "narume"!  After writing out a couple of letter combinations it finally came to me.  The answer letter layout was a neat nine letter jumble.  It was a fine cryptic jumble.  The quotation marks and the hyphen were big clues in getting the final answer.
Loads to like in the cartoon.  The ceremonial masks and the Polynesian figurines.  And, of course the tiki torches framing the hut!  We got a double nautical treat today, with some guys in an outrigger canoe, and the classic sinking sailboat on the horizon.  Yes, it's tiny, but it's there.  I bet Jeff enjoyed drawing this one.  Be well and do good, friends.)   —   YUR
Images courtesy of Google