Visual Description:  The tasting room.
MIGER  =  GRIME,  SURHE  =  USHER,  DMLEUO  =  MODULE,  PZRIEP  =  ZIPPER   —   Giving us:  IMURMOUPE
Clue/Question:  The vineyard's new retail store that offered free samples was an – – –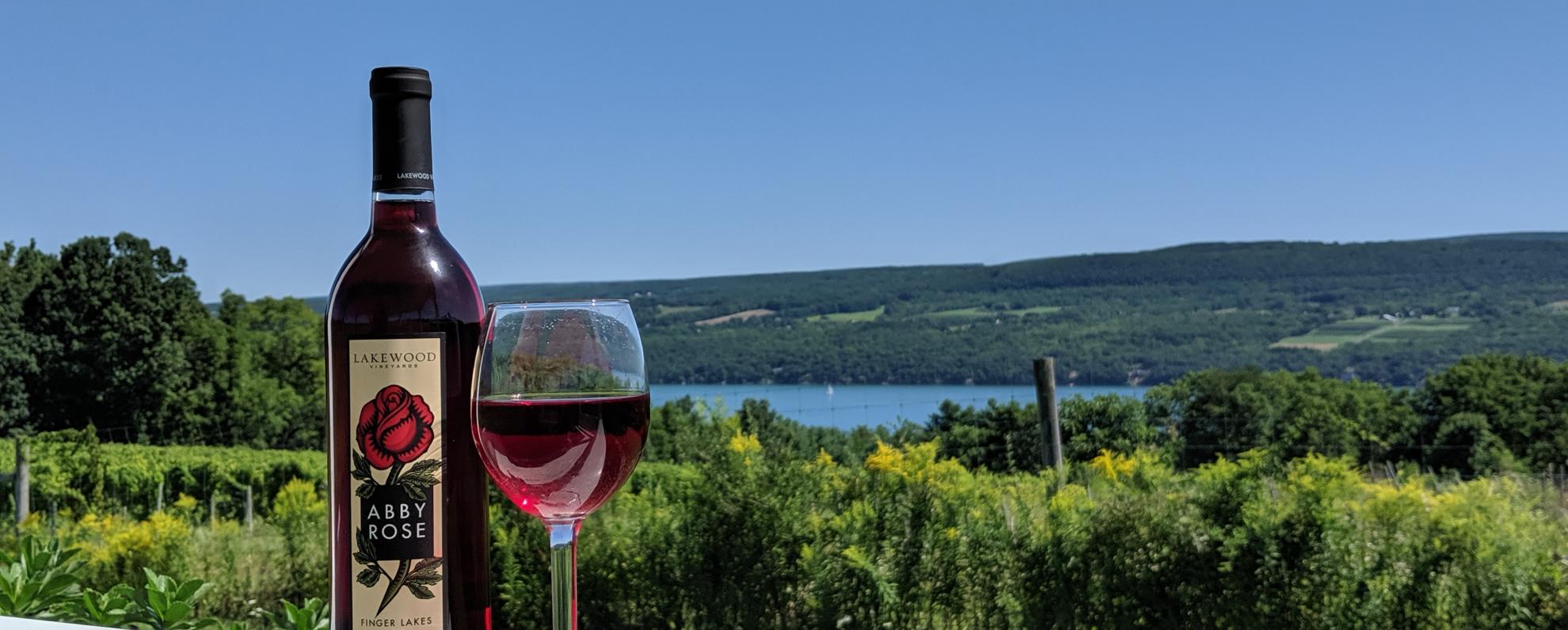 Answer:  "EM–POUR–IUM"
(This Jumble pun has earthy tones.  I'm sensing notes of blackcurrants, and a hint of green peppercorn.  Good nose!  Everything I know about wine I got from watching "Sideways", with Paul Giamatti, Thomas Haden Church, Virginia Madsen and Sandra Oh.  My favorite line:  "No, if anyone orders Merlot, I'm leaving. I am NOT drinking any fff-ing Merlot!"  Wow.  That Virginia Madsen was always easy on the eyes.  That movie is about 14 years old now!  Time flies.
There were no nouveau clue words today.  They are all well-aged.  Three of the jumbles appear to be uncorked, but we've already had a round, or two, of "miger" before.  I was able to suss them all out tout de suite.  The answer letter layout was a nutty nine letter jumble.  Supremely cryptic!  It took me a minute, or two, to pick up on the visual clue, to get the final answer.
Fine as wine cartoon, showing a winery's tasting store.  With a classy looking, marble topped bar, and a wonderful view of the vineyard.  I like wine, but I've never been to a winery before.  I wonder, since you're cutting out any middle men, are the bottles of wine cheaper than buying them in a store?  If anyone knows I'd be happy to hear from you.  Be well and do good, friends.)   —   YUR
Images courtesy of Google
Happy birthday to Eddie Levert of The O'Jays!