Visual Description: In Grandma's day . . .
TAAEB = ABATE, FOREF = OFFER, YMSLOB = SYMBOL, RLAMNO = NORMAL — Giving us: AEOEMBRML
Clue/Question: She was able to tell the story about the time she got amnesia because it was – – –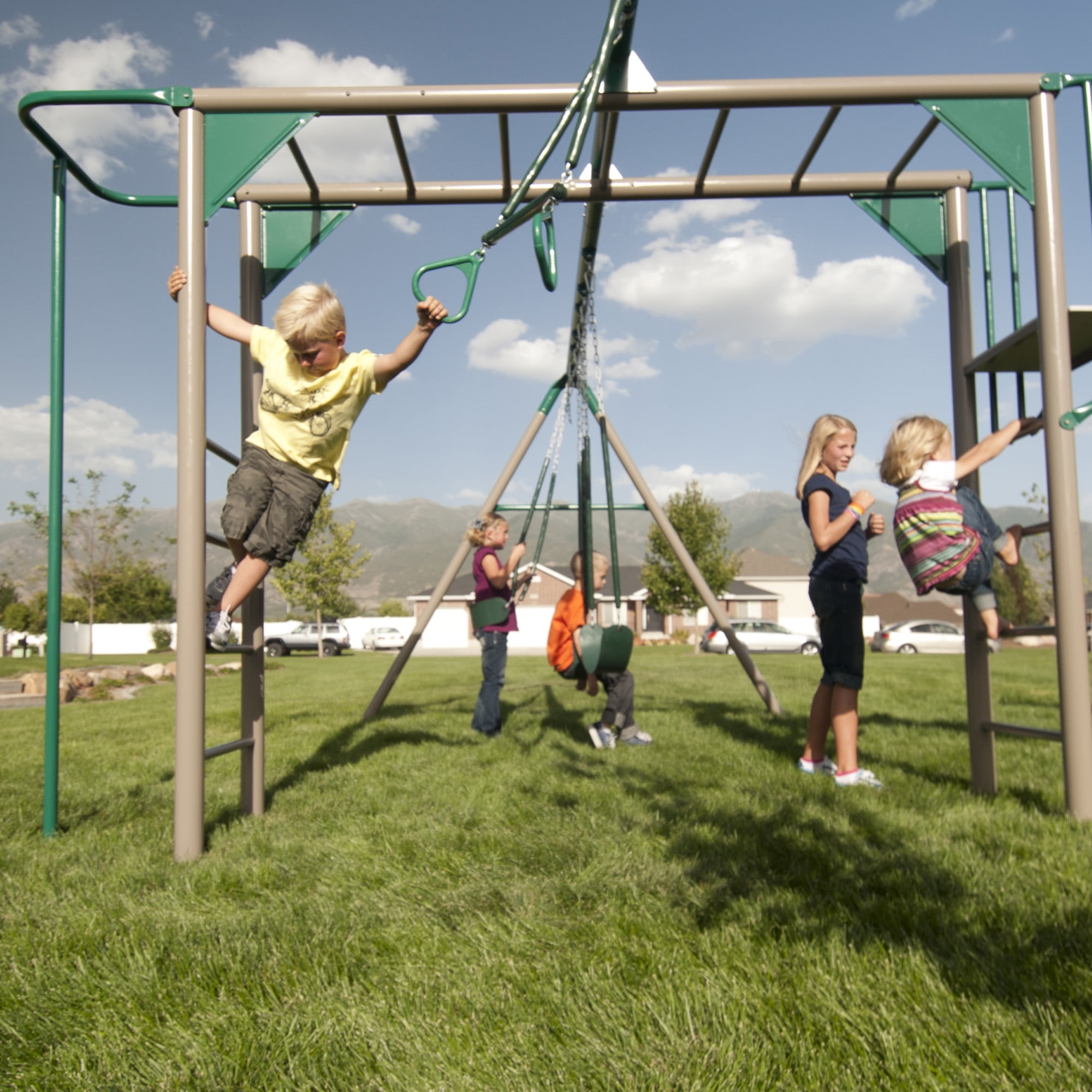 Answer: MEMORABLE
(And, likely, a good amount of what she remembers is because of what other people have told her. Head injuries can have long lasting effects. I remember, as a toddler, falling off the potty trainer seat, smack into the iron radiator! BAM! Goose egg city! As far as I know, I didn't lose consciousness, but to this day I have a slight depression in my forehead, above my left eye. Boy, did my son LOVE that story! Called me "dent-head" for a while. LOL! When I add up all the things that happened to me as a small child it's a wonder that I'm around today.
Four familiar old clue words today. Two of the jumbles appear to be new, but we have seen both "taaeb" and "foref" before. None of them tripped me up though. The answer letter layout was a memorable nine letter jumble. I liked how it worked out to be four vowels, then five consonants. I know that some of you like to write the letters this way anyway.
Cute playground scene cartoon. I guess you'd call those the monkey bars. Although, I'm sure that some might find that term to be offensive these days. As Pooh would say: "Oh, bother!" On second thought, this might not be a Grandma, but more likely a teacher/monitor, watching over the kids at recess. Either way, it made for a great Jumble. Be well and do good, friends.) — YUR
Images courtesy of Google
Happy birthday to Shirley Alston Reeves of The Shirelles, and Maxi Priest! (And, apologies to Joey Santiago for leaving him out of today's Crytoquote birthday greetings. He's with the Pixies!)