Visual Description:  Story time.
WADAR  =  AWARD,  MRYMU  =  RUMMY,  SAGNIS  =  ASSIGN,  GDLEEP  =  PLEDGE   —   Giving us:  AWDUMMASINPDE
Clue/Question:  It was easy for the fictional character to be stubborn because his – – –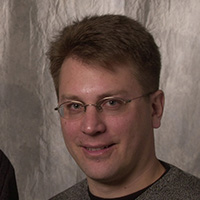 Answer:  MIND WAS MADE UP
(I was getting a Kurt Vonnegut vibe with this cartoon.  Maybe it has something to do with "Slaughterhouse-Five", or "Breakfast of Champions".  I don't know.  I'm also not picking up on the Chicago references, re the Cubs and Bears.  The young boy seems very specific too, but . . . I'm not putting this all together.
All old reliable clue words again today.  But all of the jumbles appear to be new.  I was able to solve them all right away.  The answer letter layout was a thoughtful thirteen letter jumble.  Nice work, David.  I kind of got the final answer by going backwards.  I saw  MADE UP, then SAW I mean WAS,  then MIND.
I was getting the feeling that the old man was the author of the story being told to the boy, and that he was speaking in the third person.  Is the boy supposed to be a young Jeff Knurek?  I mean, he wasn't always a four-eyes . . . like me.  Maybe, right before going to sleep, someone will say:  "Lower the night canopy."?  Someone please confirm, or refute, my suppositions.  "Same as it ever was" . . . be well and do good, friends.)   —   YUR
Images courtesy of Google
Happy birthday to David Byrne, of the Talking Heads!