Visual Description:  "Are we reelin' in the years?  Stowin' away the time?"
TYUPT  =  PUTTY,  DHWTI  =  WIDTH,  NIRHED  =  HINDER,  SUWNIE  =  UNWISE   —   Giving us:  PTTWIDHINUWI
Clue/Question:  He gave his daughter his favorite rod and reel so that she'd – – –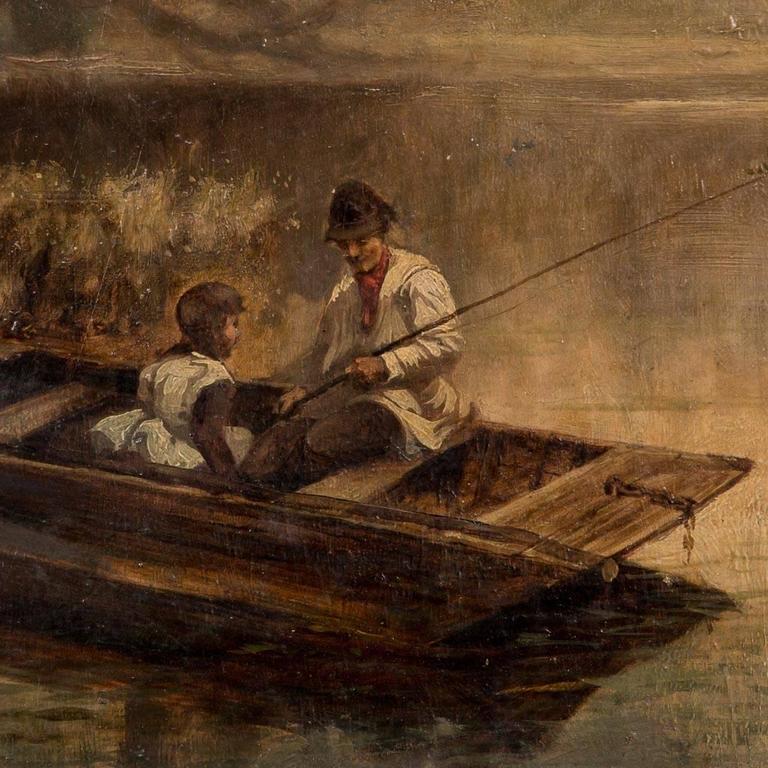 Answer:  WIND UP WITH IT
(Great Jumble pun!  And, not stinky in the least.  Maybe a little slimy, but that's what you get with fish.  You've also got to be careful how you handle certain fish, as some have spiky fins, and you can get jabbed.  Handling fish is just something you have to get used to if you want to go fishing.
No new clue words, but two of the jumbles came up as new.  We have definitely seen "tyupt" and "nirhed" in days gone by.  The answer letter layout was a splendid twelve letter jumble.  I thought it was commendably cryptic.  I got UP and WITH first, then I wound up with the entire punswer.
Fine cartoon of a father and daughter sitting in a rowboat, enjoying a day of fishing, out on a lake or large pond.  A fun day of familial bonding.  Great Jumble.  Be well and do good, friends.)   —   YUR
Images courtesy of Google
Happy birthday to Joe Bonamassa!