Visual Description:  Thinking out of the box.
SROGS  =  GROSS,  VEALH  =  HALVE,  POLETP  =  TOPPLE,  TRILUA  =  RITUAL   —   Giving us:  GOHLETLERTA
Clue/Question:  When they completed the jigsaw puzzle, they were – – –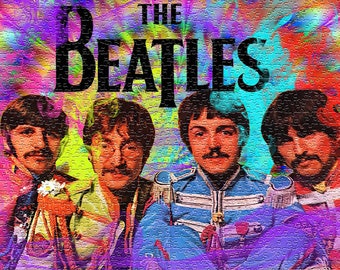 Answer:  ALL TOGETHER
(A pun for puzzle people.  Jigsaw puzzles are great family fun.  Although, not all family members are into doing puzzles.  My mom and sister and I loved doing them, but not my brother.  Now, my daughter and I love to do them, but not my wife, or son, so much.
All familiar old clue words today.  However, all of the jumbles appear to be new.  The only one to trip me up any was "vealh".  And just for half a minute.  The answer letter layout was an entertaining eleven letter jumble.  I thought it did an admirable job disguising the final answer.
Great cartoon of a happy family.  They all look so proud of themselves for completing the puzzle.  I can't quite make out what the jigsaw puzzle's picture is.  It looks like some kind of band performing on a stage.  But which band I couldn't tell you.  I even went on a few online sites, but still couldn't make it out.  Anyone have a clue?  Be well and do good, friends.)   —   YUR
Images courtesy of Google
Happy 58th birthday to Julian Lennon