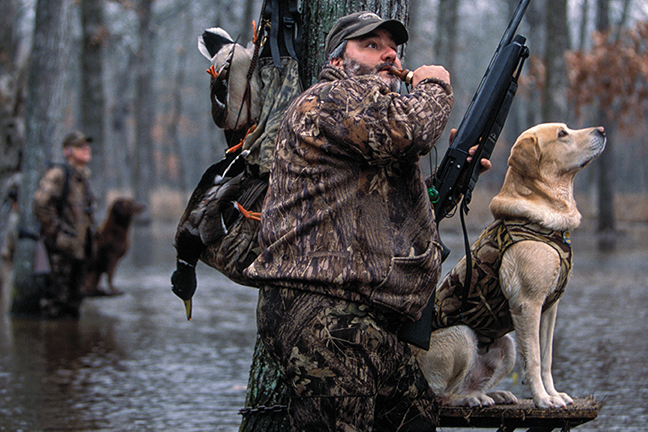 Visual Description:  Fetid swamp retrieval.
SHOEW  =  WHOSE,  RTLIF  =  FLIRT,  RINAML  =  MARLIN,  BGTELO  =  GOBLET   —   Giving us:  WSEFLIMLNGOL
Clue/Question:  After the hunting dog wandered into the bog in search of birds, he was – – –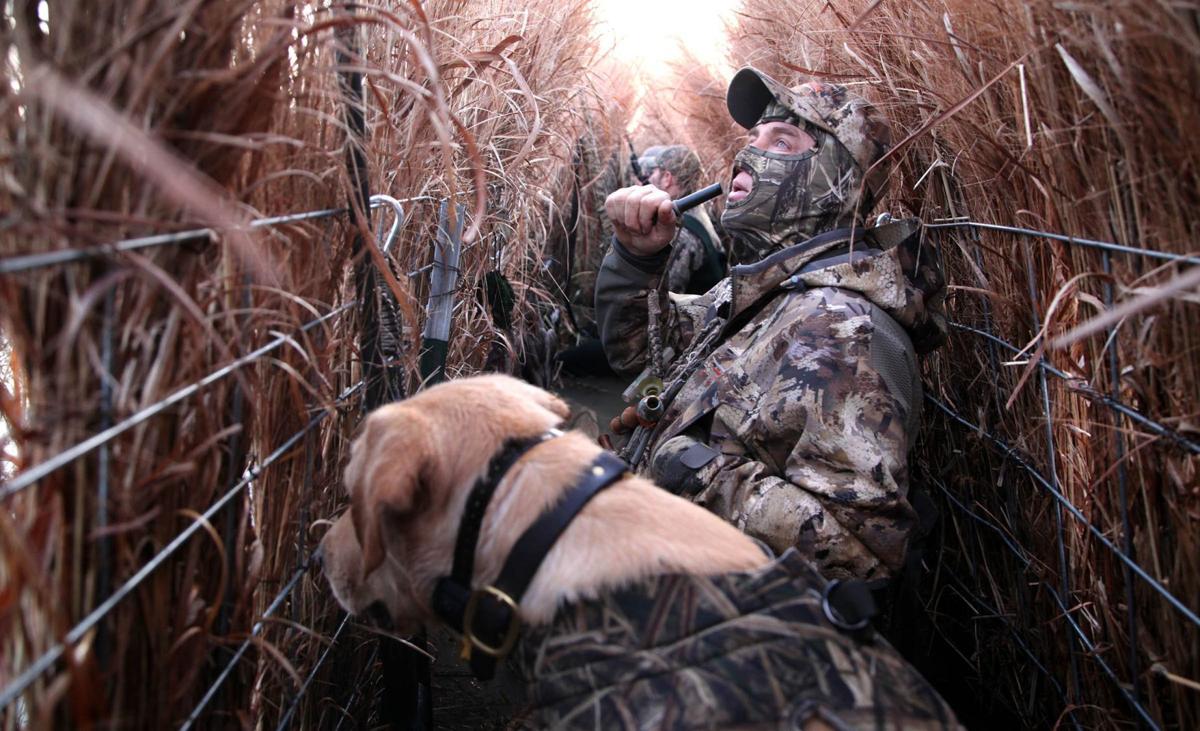 Answer:  SMELLING "FOWL"
(If this Jumble doesn't qualify as a stinky pun, then nothing will.  I just think that the clue/question was kind of stinky too.  "Wandered"???  "In search of birds"???  It's a hunting dog!  Probably some kind of a retriever, or a setter.  That's what they're bred for.  They don't wander, they react.  And, that reaction is to retrieve the quarry.  End of story.
No new clue words today.  Three of the jumbles appear to be new.  We've definitely seen "rtlif" before.  I thought both "rinaml" and "bgtelo" were fairly challenging jumbles.  The answer letter layout a twisty twelve letter jumble.  By itself, it gave nothing away.  It was the combination of the clean dog's dialog, and the wavy stink lines coming from subject dog, that gave me the answer.  Funny though, I got distracted from writing SMELLING, and started checking off letters for SWIMMING, until I realized there was only one M.  But, I corrected myself.  The remaining OLFW gave me FOWL, and I got the pun.
Cute duck hunting cartoon.  It looks like Elmer bagged a mallard!  Not sure what the purpose of the clean dog is?  He clearly isn't a hunting dog, or he wouldn't ask such a silly question.  Our hero dog's reply should be:  "Ours is not to reason why, ours is but to do or die!"  LOL!  Be well and do good, friends.)   —   YUR
Images courtesy of Google
Happy birthday, Chris!