Visual Description:  2nd, or 3rd, grade classroom.
EHLOL  =  HELLO,  NRWDA  =  DRAWN,  NOGUTE  =  TONGUE,  MBOCEE  =  BECOME   —   Giving us:  HLODNTUEBOE
Clue/Question:  When asked what two times two equaled, her students answered – – –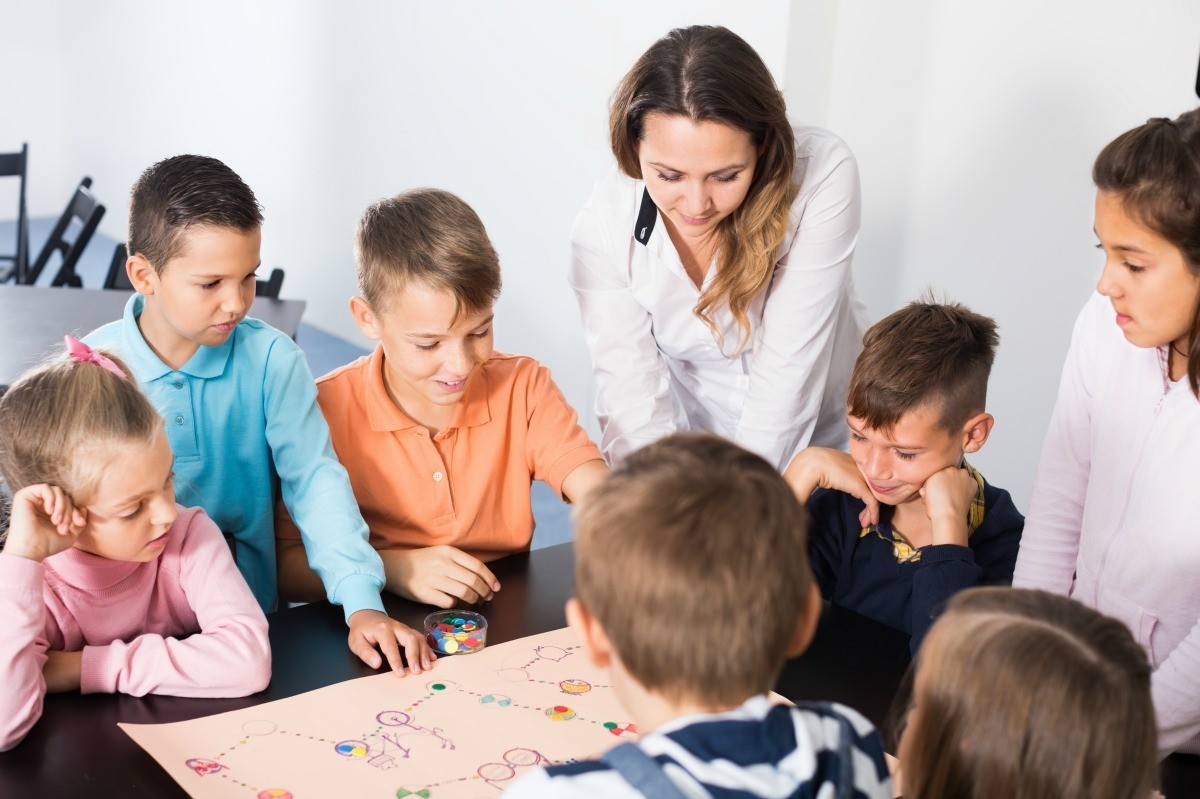 Answer:  ON THE DOUBLE
(I thought this was a fairly difficult Jumble solve . . . for a Monday.  Maybe it was the severe blow to the head I sustained yesterday morning, from my slip on the ice!  No concussion symptoms though.  Just a huge goose egg, and a dull head and neck ache.  Good pun though.  Only a little stinky.
No new clue words today.  However all of the jumbles came up as new for me.  None of them were particularly difficult.  The answer letter layout was an elite eleven letter jumble.  It did a fine job of disguising the final answer.  It took a grand cumulative of clues to get the answer.
Standard kind of elementary classroom scene cartoon.  It could almost be a plug and play cartoon, where you just change the dialogue.  Be well and do good, friends.)   —   YUR
Images courtesy of Google