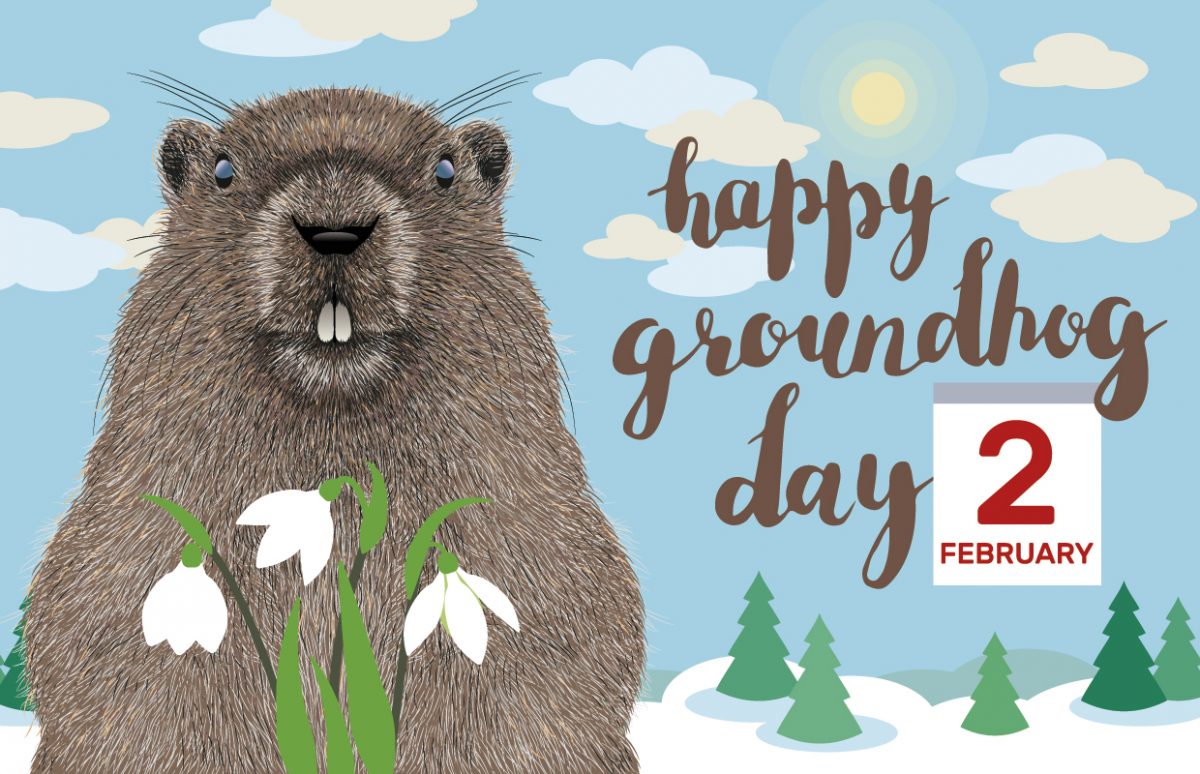 Visual Description:  The animal of the hour.
SHIWK  =  WHISK,  CKONK  =  KNOCK,  CUTBEK  =  BUCKET,  LCREDO  =  COLDER   —   Giving us:  WHIOCUKTCOD
Clue/Question:  The groundhog's wife asked him to take out the garbage, and he said he – – –
Answer:  "WOODCHUCK" IT
(How much wood would a woodchuck chuck, if a woodchuck could chuck wood?  Wasn't there a GEICO commercial where a farmer was having trouble with some woodchucks throwing – chucking – wood all over the place?  I don't know why one animal would have two completely different names.  Kinda strange.
No new clue words today.  Two of the jumbles are coming up as new, but we've seen "shiwk" and "ckonk" before.  The answer letter layout was an excellent eleven letter jumble.  My Dad's family always called them woodchucks, so this was an easy solve for me.
Cute cartoon of the little critters, in their burrow, with some superstitious fools waiting for him to make an appearance.  Punxsutawney Phil saw his shadow this morning, but Staten Island Chuck didn't.  So, six more weeks?  Or, is spring right around the corner?  Flip a coin.  Be well and do good, friends.)   —   YUR
Images courtesy of Google