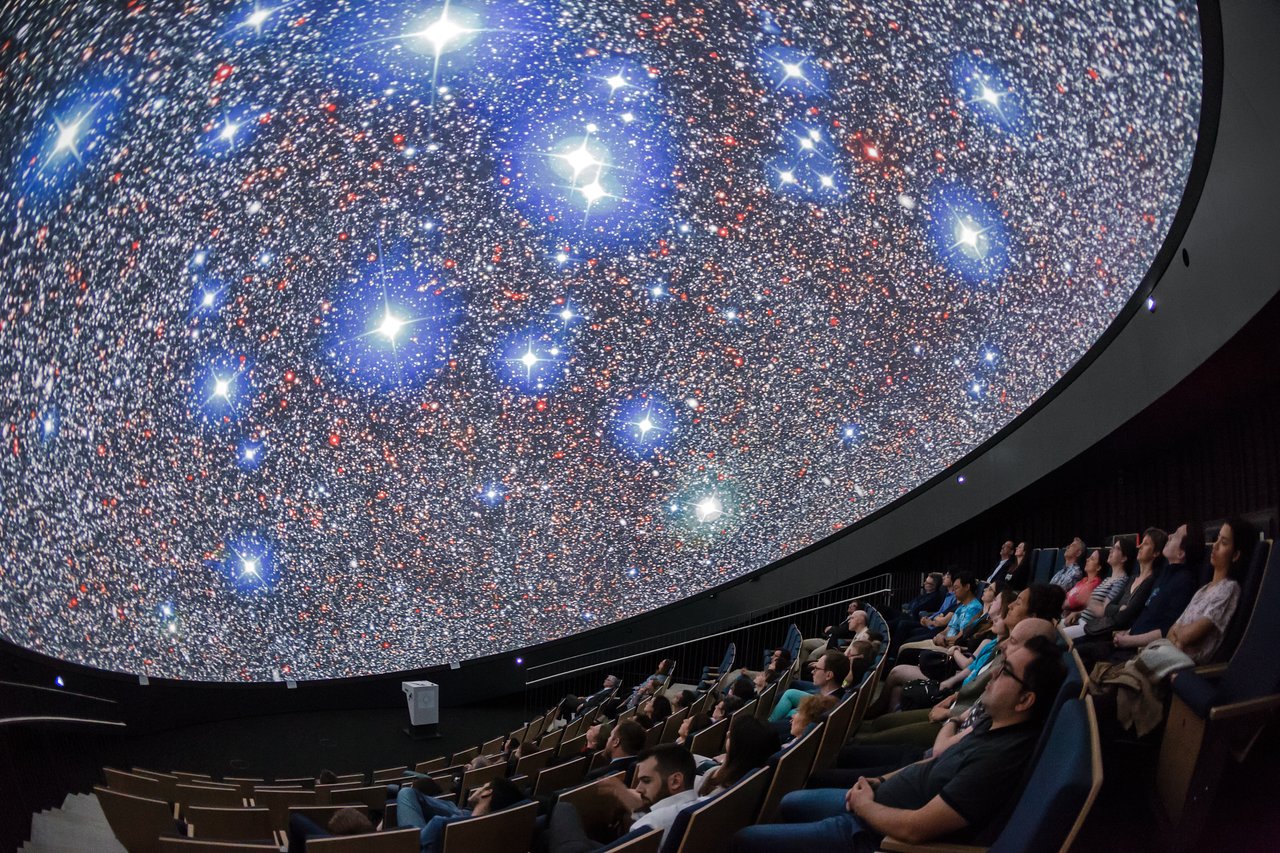 Visual Description:  Planetarium plenitude.
TISEU  =  SUITE,  PUCEO  =  COUPE,  SRBABO  =  ABSORB,  RYPITU  =  PURITY   —   Giving us:  SUECOUASOPRIT
Clue/Question:  With more than 100 billion stars all light-years apart, the Milky Way galaxy is  – – –
Answer:  OUTER SPACIOUS
(This Pale Blue Dot that we live on isn't the center of our solar system, let alone the center of our galaxy, or the universe.  We're merely a speck of cosmic dust in an immensely vast megacosm.  And, we're all just one of 7.8 billion souls who occupy that speck, who are only here for a relative blink of an eye.  We owe it to ourselves to be kind and decent to each other.  The Golden Rule is our fundamental guideline.
None of today's clue words are new, but three of the jumbles appear to be so.  I can only confirm that we've seen "puceo" before.  None of them tripped me up today.  The answer letter layout was a tremendous thirteen letter jumble.  A rarity where the consonants were second to the vowels.  I think that might have made for a more challenging solve.  Initially, I thought the first word was SPACE, but then I saw SPACIOUS.
Fine cartoon of a lecture in a planetarium.  They can be very educational and entertaining.  Be well and do good, friends.)   —   YUR
Images courtesy of Google